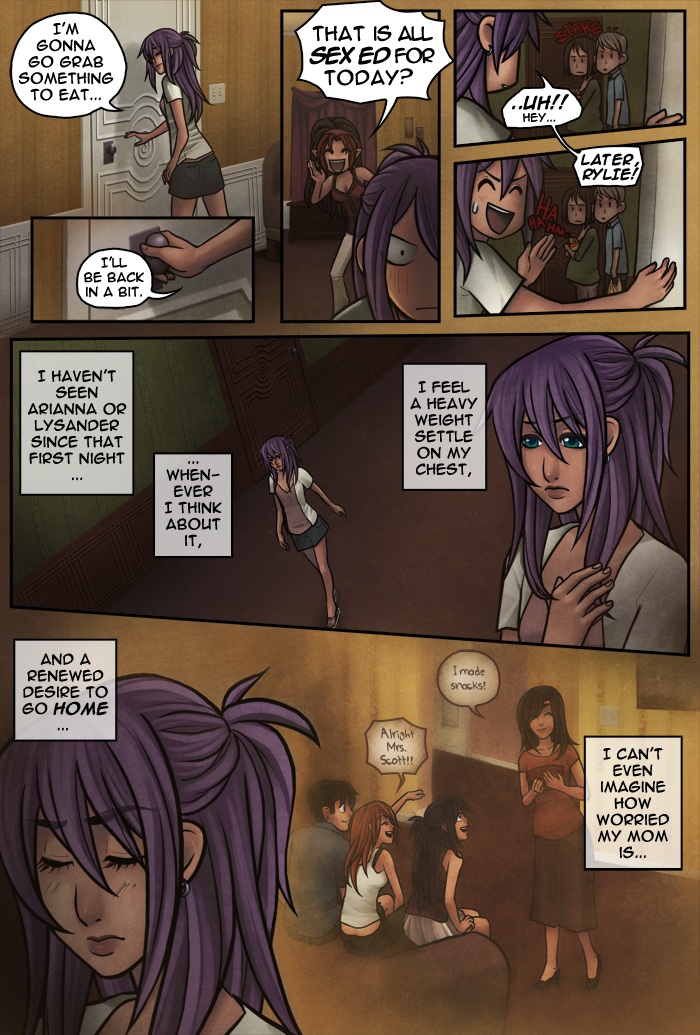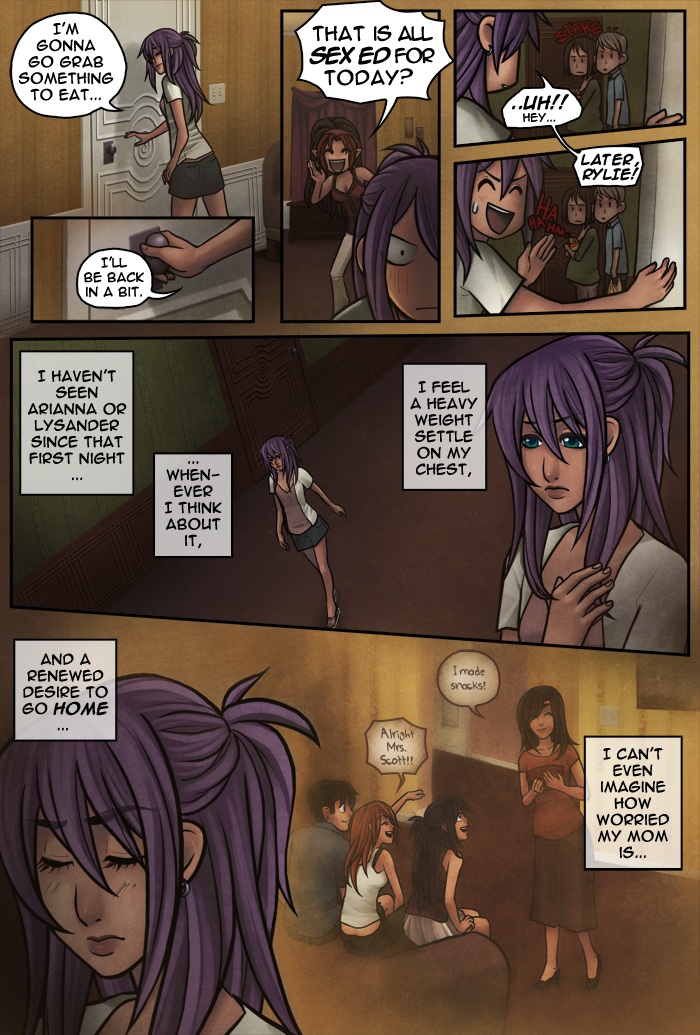 chapter 5: page 3
2010-09-02 20:45:06
...and now officially say bye to Rylie XDDD

Ry> I WAS IN A WHOLE TWO PAGE. THANKS A LOT.

Thanks to all the people who signed up to help with Rylie's German! I will be bugging you guys about some dialogue I want to include later [in chapter 8 i think?]. =]

Updated the YouTube Playlist -- 'Stroke of Luck' by Garbage and 'Into The Fire' by Thirteen Senses.



Current Incentive:



I asked some people to suggest a word prompt for the vote incentive, one said, "Carrots!" Another said, "Kittens." And yet another said, "Hotdogs." Because of the ridiculously implicating nature of these objects, here is a suggestive picture of Vix drawn with these things included. It is technically SFW, but the implications are still pretty clear.



next update: fri, sep 10th
forums || deviantart.