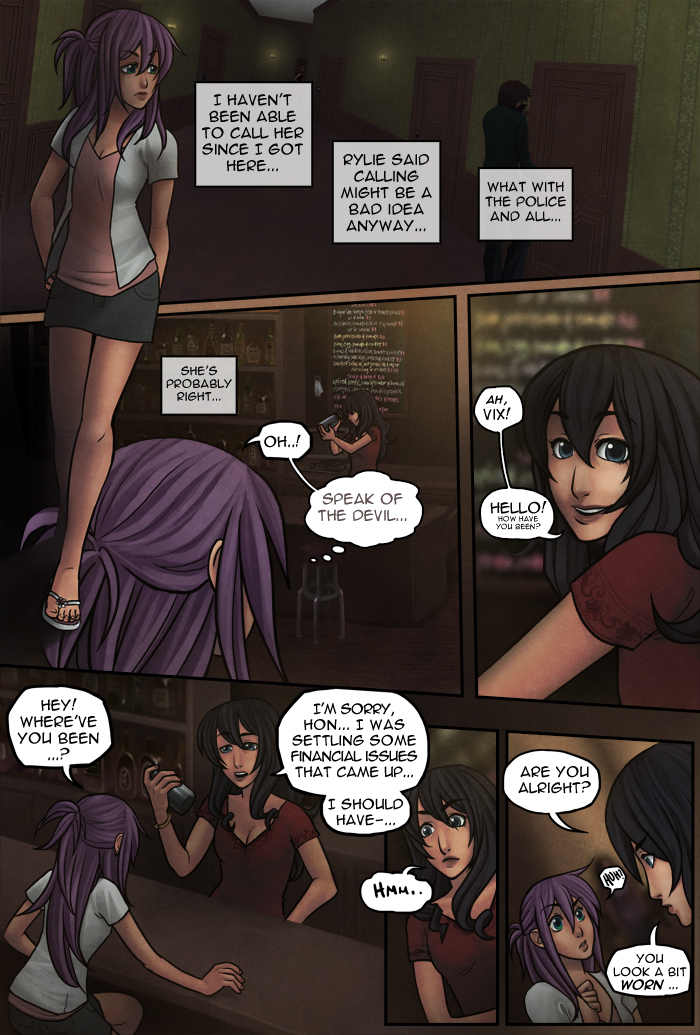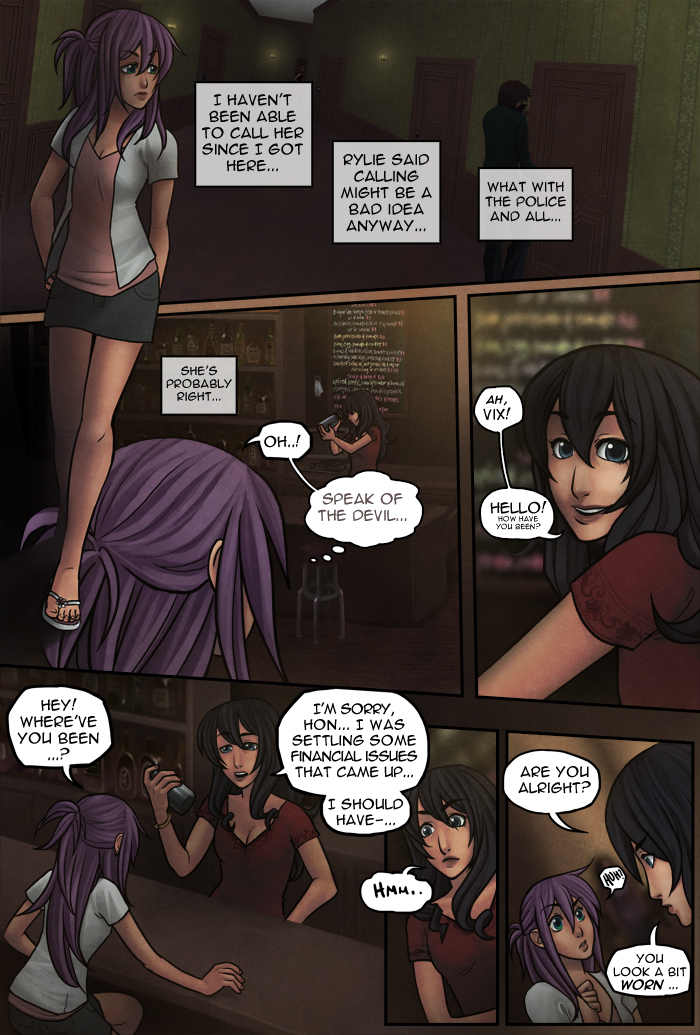 chapter 5: page 4
2010-09-09 20:44:45
another exciting [not] page!!!

[srsly i hate this part.]

RREALLY considering updating on Tuesday even tho I haven't kept up my buffer to be able to... I just...XD really hate this page.

Updated the YouTube Playlist again LOL -- 'The Child Is Gone' by Fiona Apple [namesake for volume 1 of the written version] and 'Yellow Light' by Remy Zero [title song for chapter 6's cover ;P].

Also, this song is not at all related to d*s, but it's still pretty hot: 'The Other Man' by Sloane.



Current Incentive:



Buncha wips/sketches and a ridiculous angry expressions meme I will never finish.





next update: fri, sep 17th [....or tuesday?]
forums || deviantart.