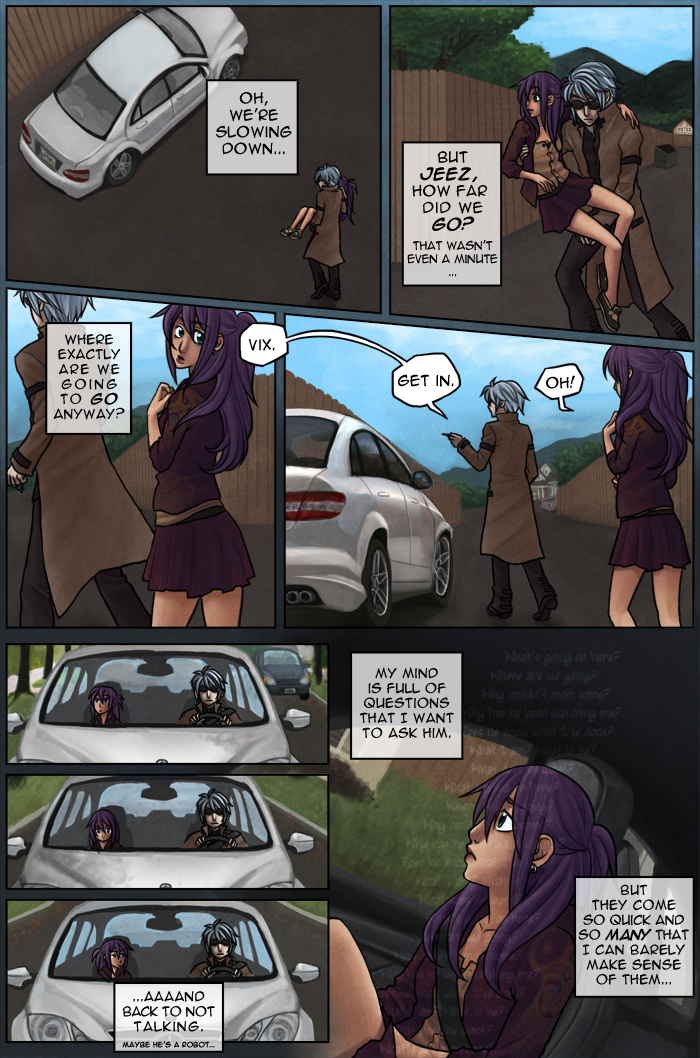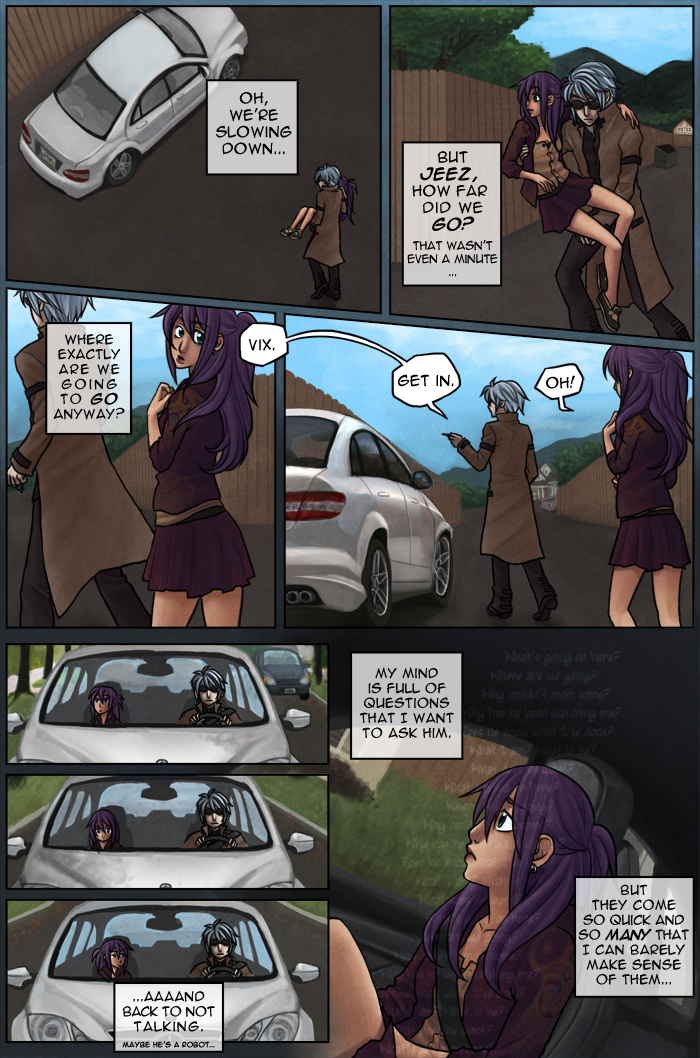 chapter 3: page 8
2010-01-22 00:10:57
This guy is apparently all business...or a robot.

Btw, I have opened up simple/cheap commissions on my DA. If you ever wanted something from me, now's the time xD

Also...I am going to try to update the fanart page this week, cos I have like ...9 new pics to post LMAO. Mostly from Raiy... tho some of them might not make it to the public site, since they could be considered spoilers. But yeah, I was going to post them for this update but time ran out [and I am late posting the page a bit as it is]...

I added some new songs to the extras section, from bands Metric, Copeland, Neverending White Lights, and Lisa Hall. Feel free to check them out if you are a music lover.

Current Incentive:



Josh's prompt for this week: Butterflies. ;] If you've been wondering what sort of unhuman Vix and her angel are, look no further 8D

next update: friday, jan 29
forums || deviantart.