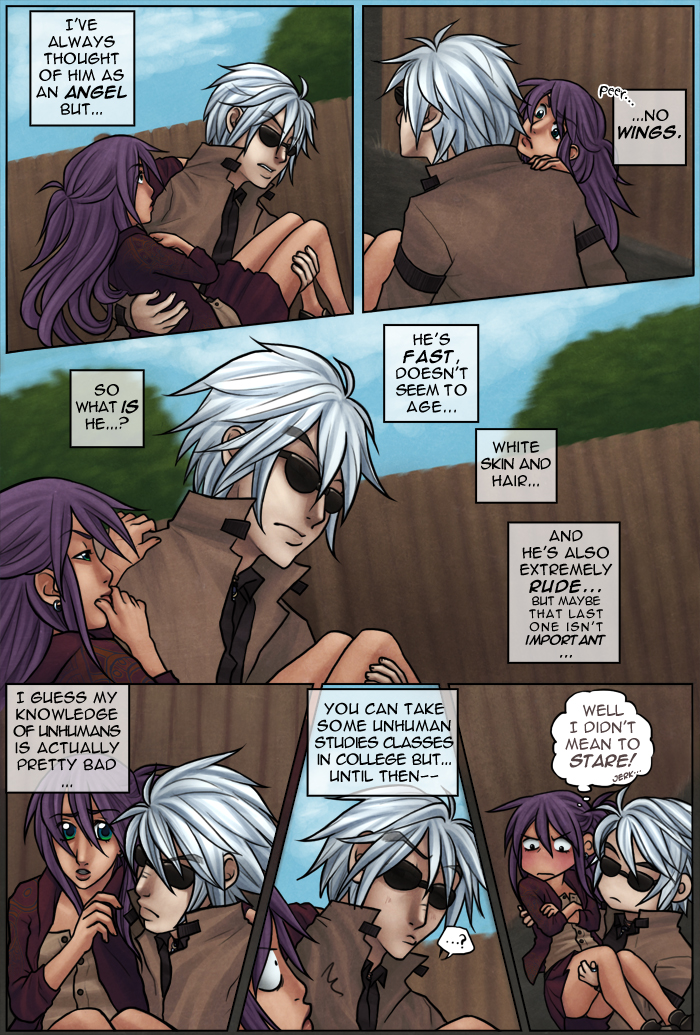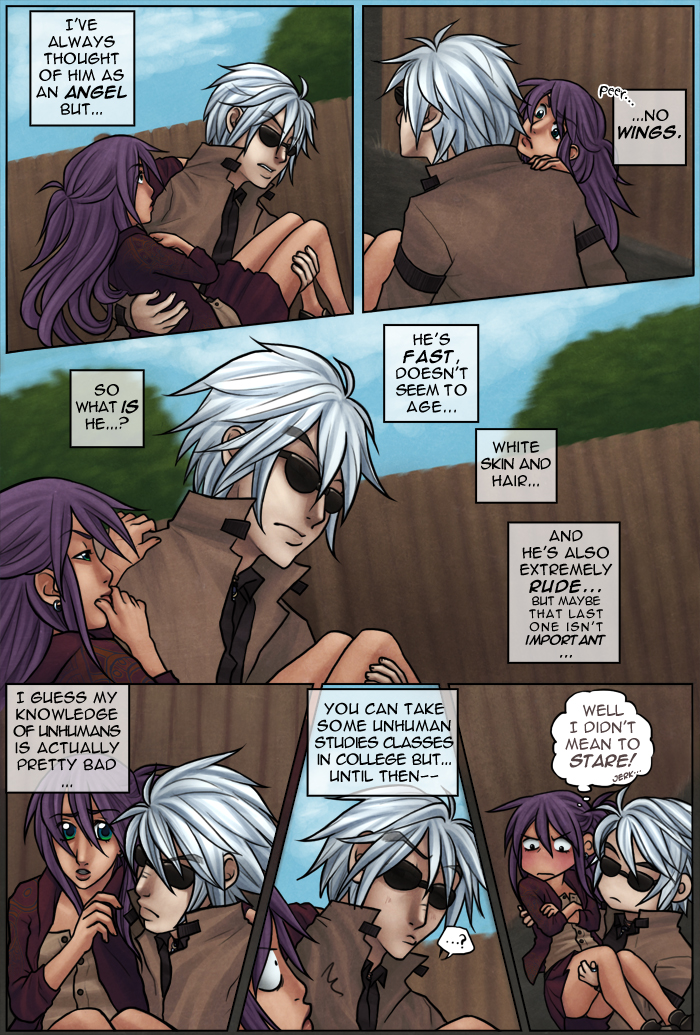 chapter 3: page 7
2010-01-14 23:12:46
Vix contemplates her rescuer...

Current Incentive:



If you missed last weeks incentive, I am very sad for you, because it was hilarious. This week's incentive sucks, and is merely a screenshot of the page I am struggling to finish for this week. My comic working process has slowed considerably due to looking up wedding thigns and having gotten a cat [who distracts me for scratches and playtime at least once every hour I am home]... @_@... anyway, enjoy the look into my life yet again sobsob.

next update: friday, jan 22
forums || deviantart.