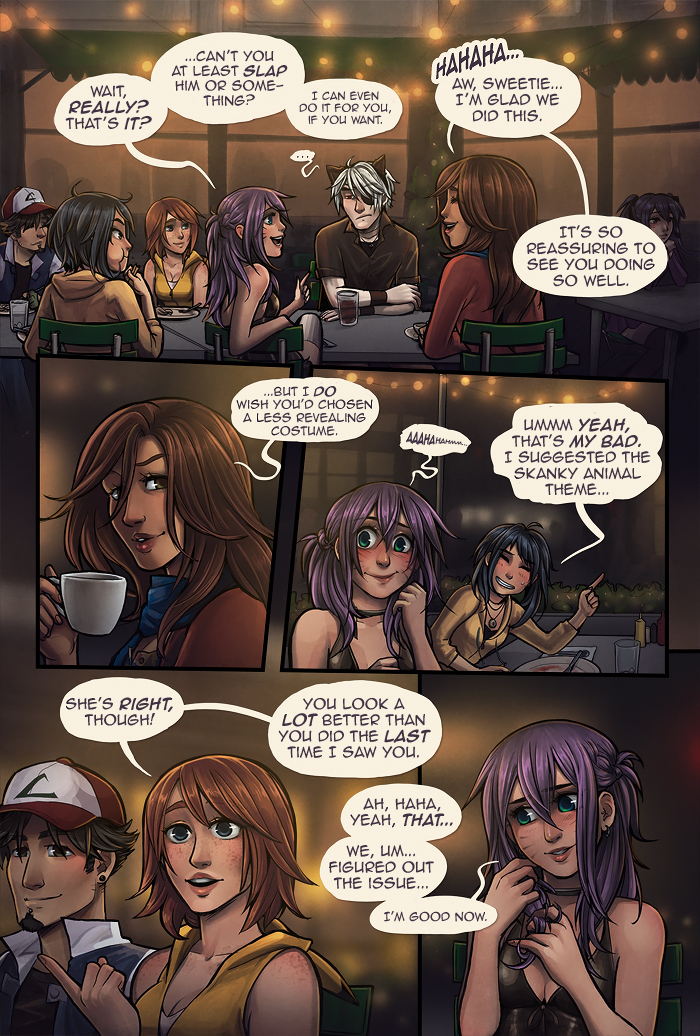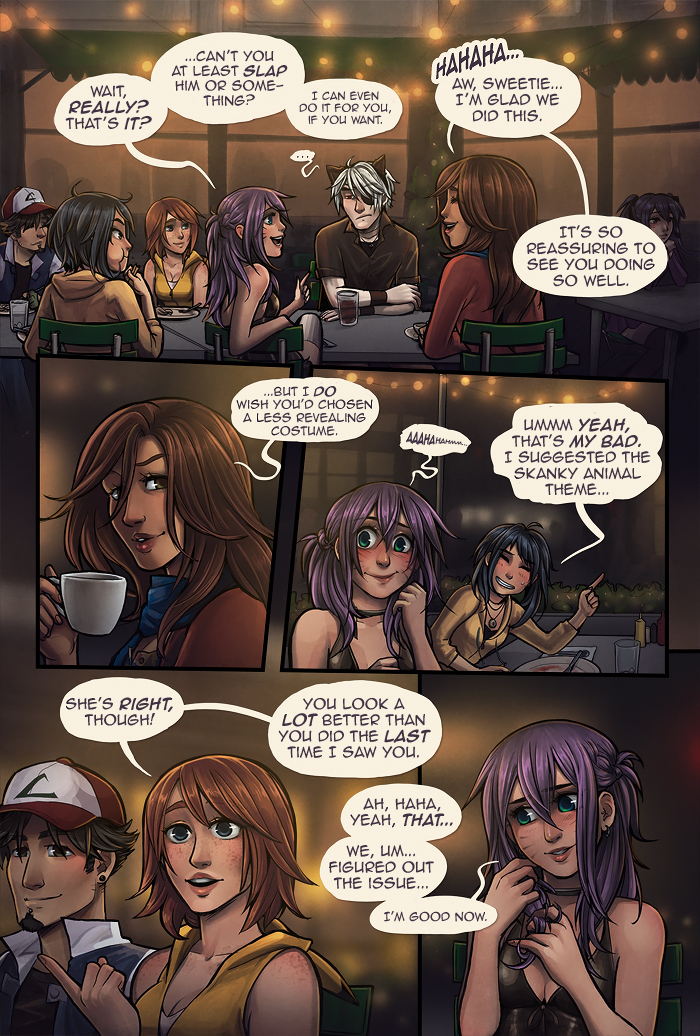 chapter 10: page 9
2014-12-04 22:06:37
Jo what are you doinG THAT IS AN AWKWARD TOPIC DON'T BRING IT UP GAWD.... And I get the impression she didn't tell Seth that Vix was basically putting the moves on her, cos homeboy look entirely too calm about the topic at hand. [also: arlie -- yet again getting vix mildly in trouble.]


Aaahhh man, feels good to fully finish a page again. //spits on previous page XD

So this week, slave made a adorable kix fanvid for me and I'mma just drop that right here


*attempts embed*
[i am actually still giddy about this...no one's made a fanvid for me before //uglycrying]




SPIDERFOREST COMIC OF THE WEEK!
This week is Soul To Call!



The earth has never been the same since the Fall. Two thirds of the human population are dead, otherworldly abominations wander the ruins, and the occult runs rampant.

In hopes of salvaging the only scrap of family remaining in her life, aloof courier Avril seeks an Anathema, a blasphemous creature rumored to have the abilities that she needs.

Man if you guys are not reading Soul to Call, get the fuck out of here and go read it. The art is so damn perfect for the story, both of which vaguely give me Silent Hill vibes in the best goddamn way omg. I think her description says enough about the story so I won't say much more, but she does forget to mention that AVRIL IS A BADASS AND I LOVE HER FOREV

but yea stop reading this and go read it right now ok



Current Incentive:



Second page [of 5] of the Kou/Arliss mini-comic wherein they attempt to find a bday gift for Vix. [if you missed page 1 i feel bad for u son, but you can still see it right here (i won't be doing this again next week tho so keep up y'all!)]
(edit: sigh... vote bait won't show up til friday cos twc is a butt. sorry.)