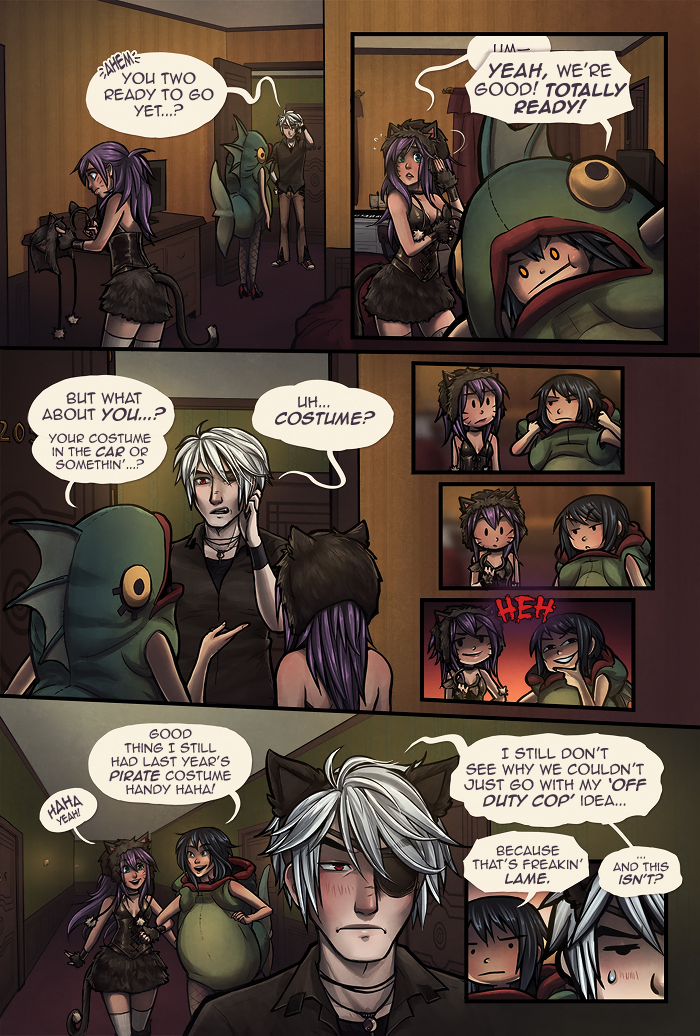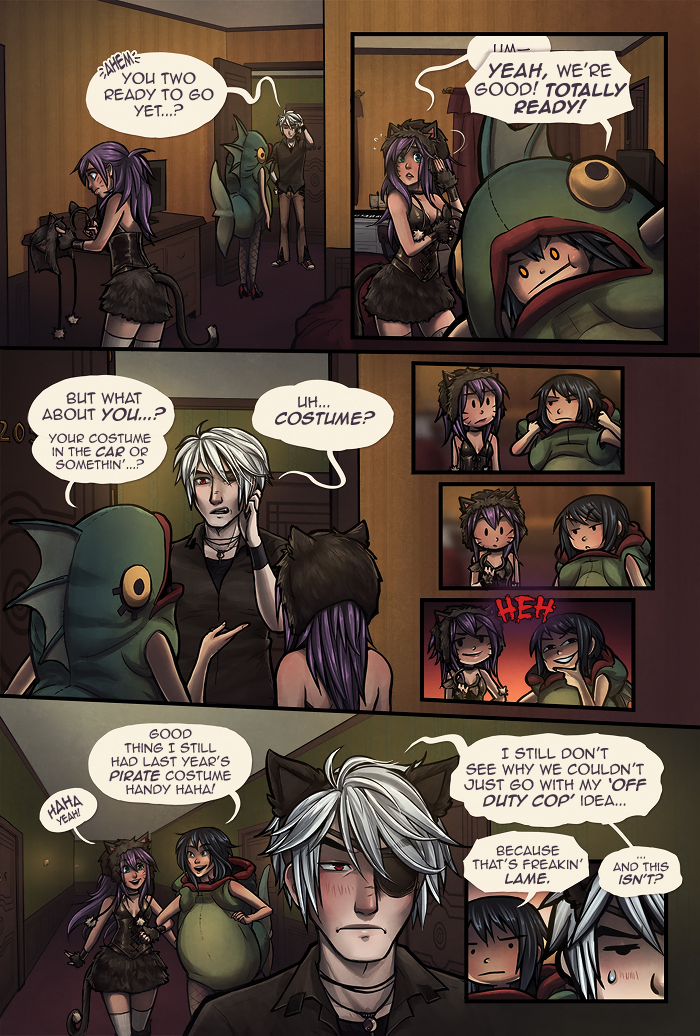 chapter 10: page 4
2014-10-23 20:16:36
Kou, you should have known what you were getting into.

I don't have much to say, aside from colouring shiny leathery material is a pain in the ass 8D! So instead of whining about that [everyone else: but you just whined...] I'll show you some arts I got this week!

A hot Kou from Thane~



Arlie and Vix taking cute selfies from Delphie~


[i def need to do a series of these XD]

:c TY so much guys!!


Oh yeah, Tuesday was Arlie's birthday btw....


sorry arlie...





SPIDERFOREST COMIC OF THE WEEK!
This week is Sunset Grill!



Gangsters. Mercenaries. Public defenders. Ordinary people struggling to survive in an extraordinary future. They all have one thing in common: they all drink beer.




Current Incentive:



Spiderforest is starting a Tarot deck and I grabbed up the High Priestess card. This is just a rouch sketch and i might redo the design to be more close up?? Or a different pose. Not sure yet...