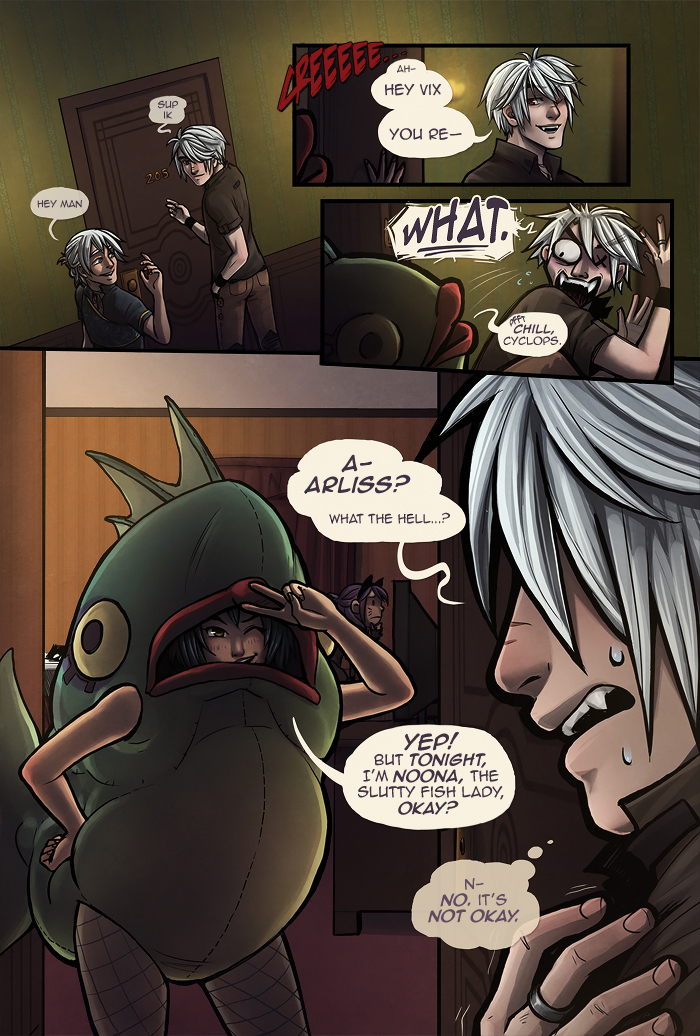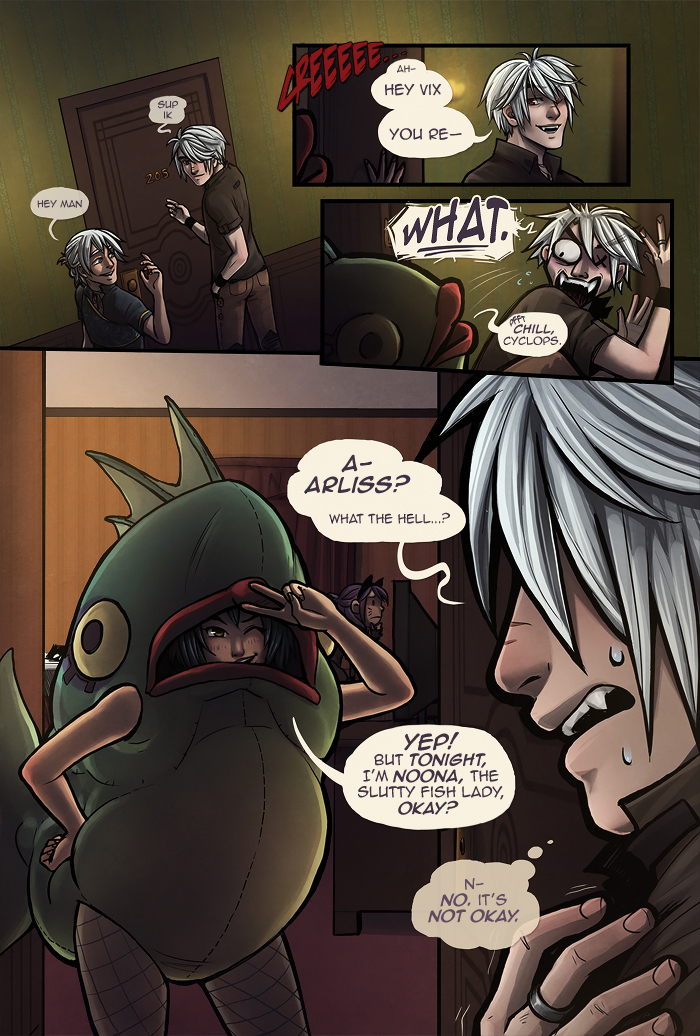 chapter 10: page 3
2014-10-16 20:13:32
guys, this might be the most wonderful thing i've ever drawn



Also, here is an alternate panel 3:


It was painful to cut it, but it ruined the page flow any other way so...

First not-my-character cameo on this page! Panel 1 features Ikarus from Bedlam Genesis :D There will be more to come :]


SPIDERFOREST COMIC OF THE WEEK!
This week is Lapse!




Lapse is a ghost story that follows the spirit a young woman named Bean, who gets separated from her body during an unfortunate accident in her home. Suddenly anchored to the house, Bean begins to find that she's not the only one haunting the place...

I really love this comic! It's both creepy and lighthearted, which Alyssa somehow manages to accomplish flawlesslyyyy. The art is really expressive and perfect for the story. Please give it a read!!



Current Incentive:



The creation of Arlie-fish! Features the original design and also some art from Matt as well, who helped inspire the fucking monstrosity that Arliss is wearing... truly, he is mostly to blame for this.


PS:
If you guys missed the alternate chapter 10 cover I posted on tumblr a while back, look again:



Makes a little more sense now, maybe...