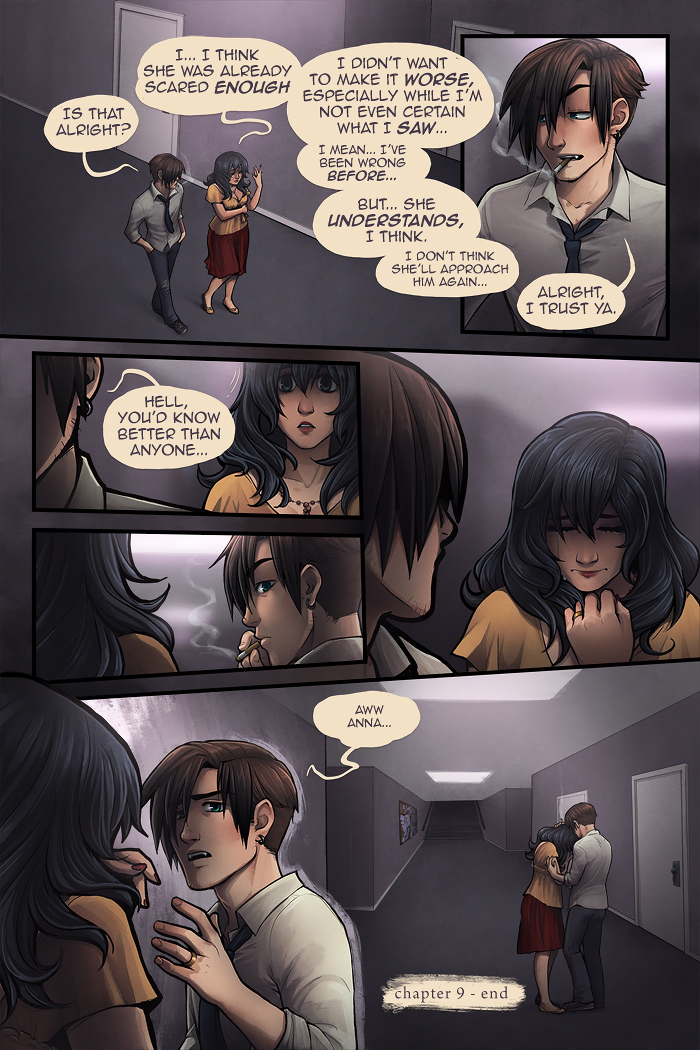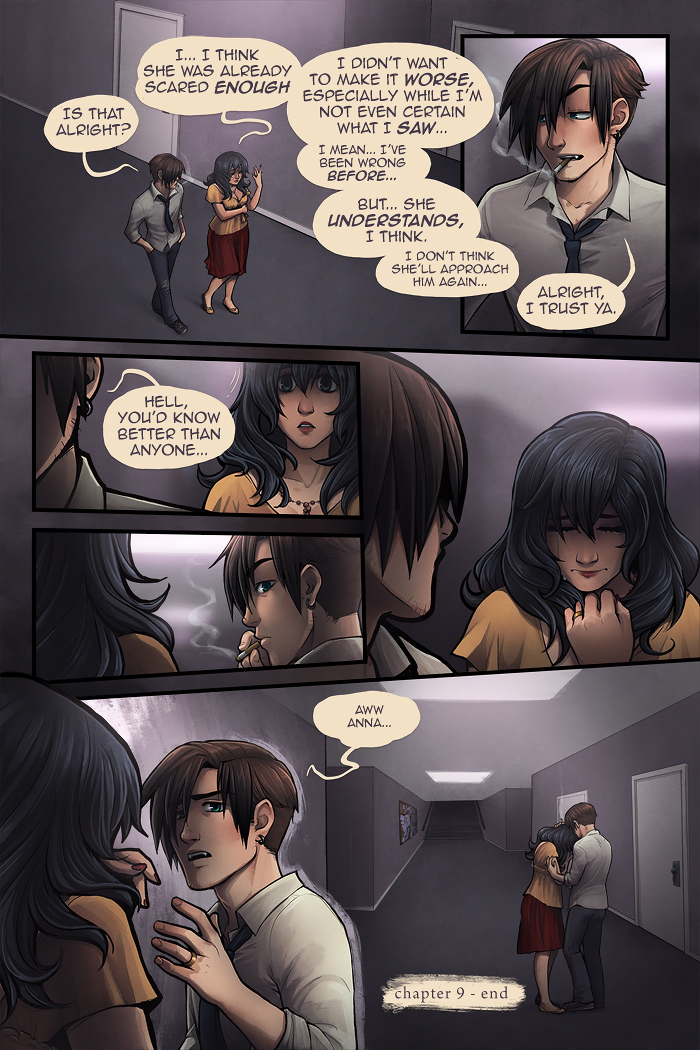 chapter 9: page 37
2014-08-15 16:45:30
CHAPTER 9 IN THE BAAAAAAG SON




AND NOW TIME FOR A SHORT HIATUS.
I warned you it was coming!

Why?
A couple reasons!

1) I need to finish some artwork for a book I am in. [remember this thing? yeah, that one.] I'm only half done with one and the others are sitting in sketch form ... yargh!

2) I need to finish editing chapters 1-6 of dream*scar for...

3) ...KICKSTARTER OF VOLUME 1!!! [I HOPE?]


So yeah, some things I need to do haha... :'D

If you have facebook and are following the d*s page, please enable notifications, LIKE SO:



This will keep you up to date with news concerning the return of the comic, amongst other news things! Otherwise, Facebook tends not to show you my posts, unless you've been super actively commenting/liking/sharing my posts, because facebook is a butt and a money grubber [seriously, it wants me to pay for all my followers to see my stuff...yeahhhno].

I am hoping this will only be about a month or so of hiatus. It could be slightly more than that, but I don't plan on it being too much longer...

In other news... does anyone live in the DC/Bethesda area? There's a con there called SPX [small press expo]... while I will not be there myself, there will be a SpiderForest table that's going to sell a few prints I've set up specifically for conventions!



My SF buddies have set up some preorders, but they are only available for pick-up at SPX. So if you can't attend, then you shouldn't place a preorder. [if you have any questions, you may email me or just comment below~] Otherwise, the storefront for preorders is right here! :)

Also...are there other pictures you would rather see in print? Let me know in the comments! I would like to revamp my store at some point soon [maybe during the hiatus if i find a moment?] and knowing what you guys are interested in would be super cool. [you can see some art on tumblr or deviantart. -- pretty much anything is game. lol]

Alright! See you guys after the break!!

Ways to contact me:
email (responses will come from my gmail account)
facebook
tumblr
twitter
SF forums
[or just post a comment below lol]


[whew...hope i got everything posted...]



Current Incentive:



COLOURING BOOK!!! -- A stupid little penelope comic I did for a friend. This is the full size, so if are into colouring things, go for it! You can follow her actual colour scheme if you want, or you can make it up as you go!! Just have fun =)