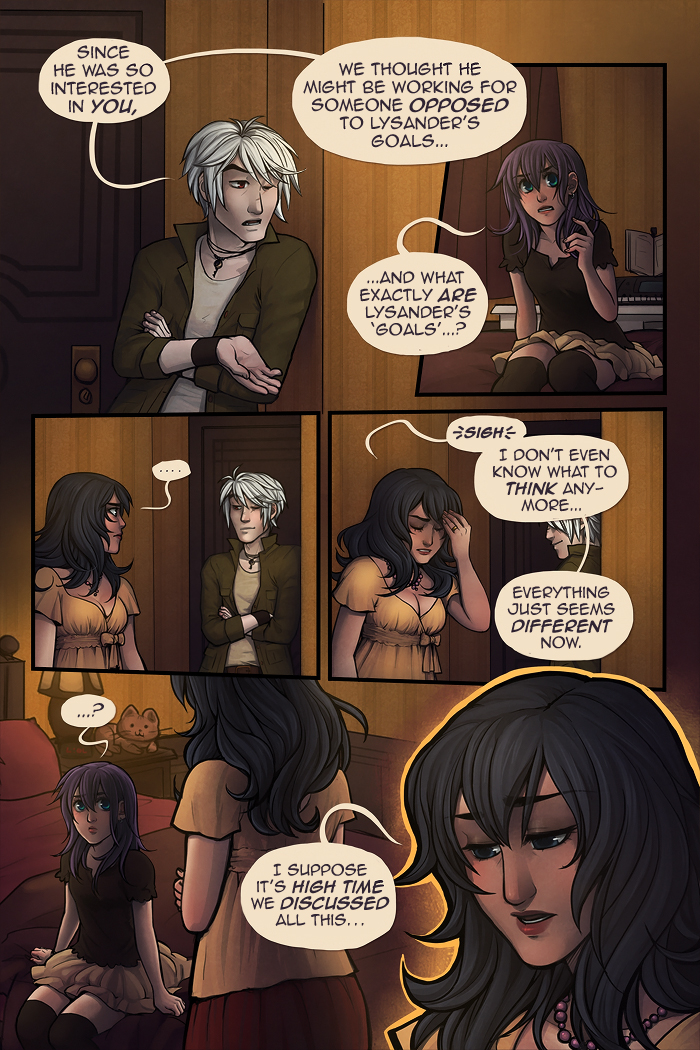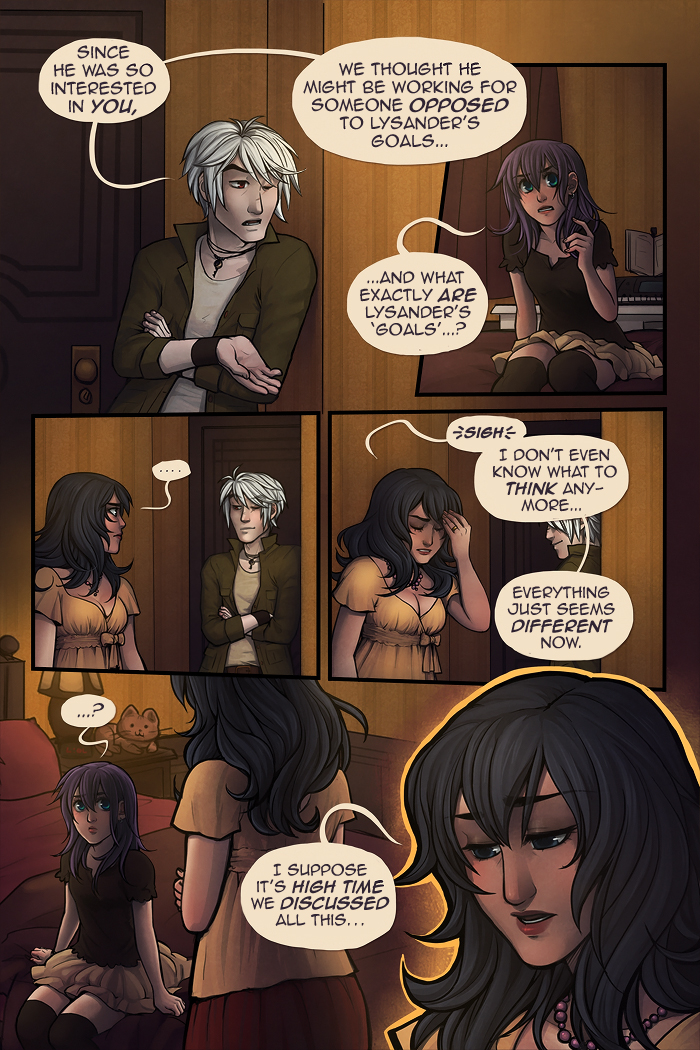 chapter 9: page 17
2014-02-28 11:10:17
YES ANNA IT IS. jeeeysus.

also dat smug ass kou. not sure if i made it clear enough, but he basically baited vix into asking that so arianna would have to talk about this lmao. /pet@kou [not that arianna was trying to hide it...just wasn't really prepared to explain it lol...]

some bad news: my tendinitis has been acting up a lot this week so i haven't touched the comic [or anything art related] since monday hjhdkghdjkfh which makes me feel dirty 8( ...thankfully i have a couple pages of buffer, just enough to last me til...ummm wow, i think i forgot to give y'all a heads up about a short break i'm taking in march xD;;; i'm visiting family for my birthday so i'll be missing updates on the 14th and the 21st! hella excited tho, cos i'll be seeing some people i haven't seen in nearly 20 years! @__@ [and some cousins i've never even gotten to meet too ahhh!]

but yea just a heads up on that...hopefully 4 weeks of not really drawing is enough for my wrist to recover. it usually only takes a few days to clear up but having to pick up a nearly 30lb baby several times a day has kinda slowed the process lol.

WISH MY WRIST LUCK GUYS

[note: there's still one more page before said break, so see ya next week!]



PIMPPPP
SOMBULUS KICKSTARTER is still going on! DEADLINE IS MONDAY!!

So is the SNOW BY NIGHT ART CONTEST~ DEADLINE IS TOMORROW



Current Incentive:



stuff i drew over the weekend before my wrist started acting up... stuff from the livestream and junk from a tumblr ask meme.