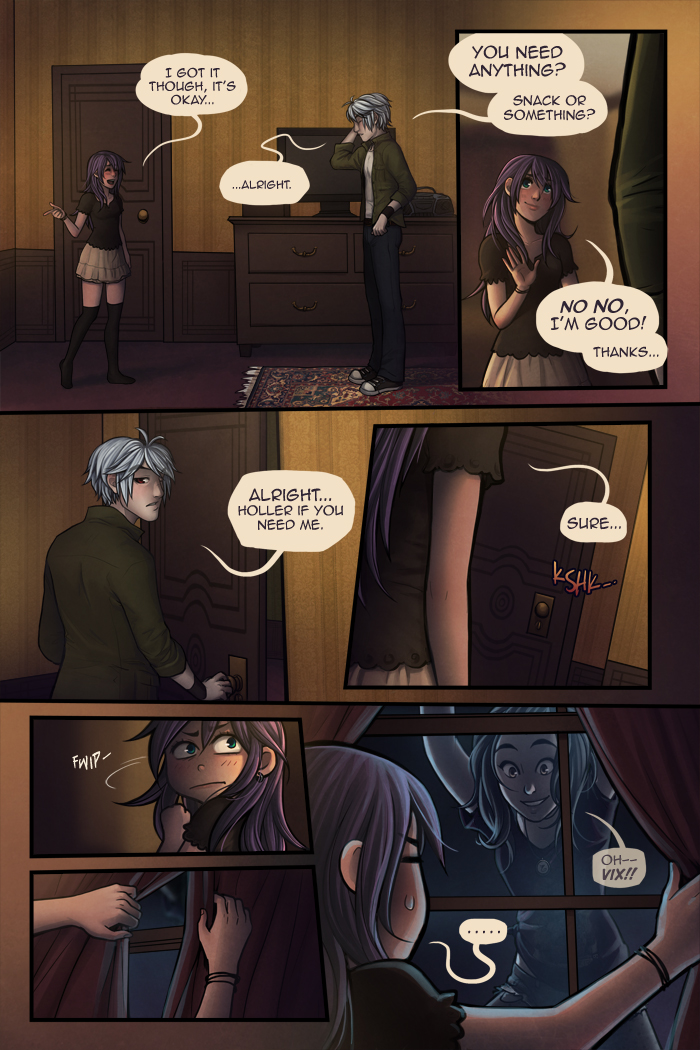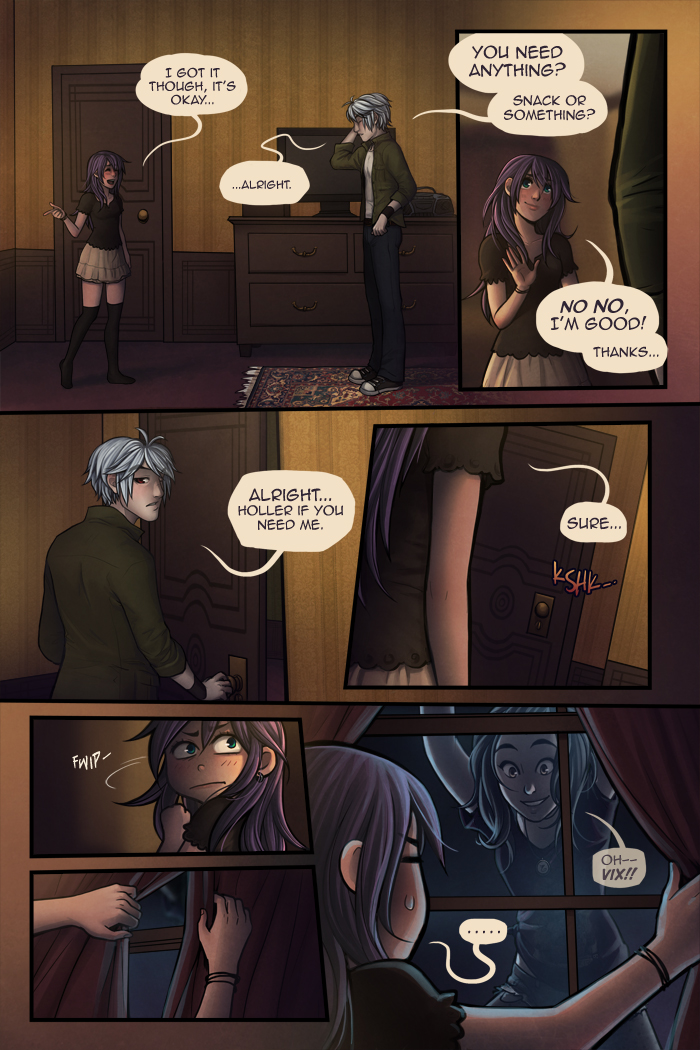 chapter 9: page 7
2013-12-20 15:02:32
ARLISSSSSSSSSSSS~



This page is a little late because I there was some editing to do, and I wanted to do some work on the vote bait for today xD

I WANNA THANK ANY OF YOU THAT DONATED TO THE LOVE146 DRIVE LAST WEEK 8D We went from 500$ under to 1000$ OVER the goal in a single day. I ABOUT CRIED WHEN I SAW IT WAS SO COOL

SPIDER FOREST COMIC OF THE WEEK
This week is Sundown Boys!




Ahhh~ Sundown Boys is a comic that showed up on my ad box for a long time and I'd always wanted to read it, but never had time... when Emma applied at SF, I was so excited to finally have an excuse to read it gjgkdfgjkdf

Basically the story is set in a fucked up dystopian world where criminal organizations basically run the country and follows the Heron brothers who work for a New York organization as hitmen. I wanna say more but I think I'd spill spoilers or something xD There's some romance and loads of drama in this story tho and it's still relatively new, so I'm super excited to see it continue :C~

*scoots to add to links page, since been meaning to add it anyway...lazylol*



OH BTW, I will most likely be updating next week since xmas is so early in the week, but keep an eye on FB/Twitter, things could always change xD;


ALSO HAPPY BIRTHDAY TO MY MOM WHO IS THE BEST EVER I LOVE YOU NEVER STOP BEING RAD *BANSHEE SCREAM* 8DDDDDD




Current Incentive:



First part of the Truth or Dare meme starring Vix, Kou, Arlie, Seth and Jo!! I had fun drawing this XD it's why the page update is late. I realized I didn't have anything to offer so I started the meme haha.