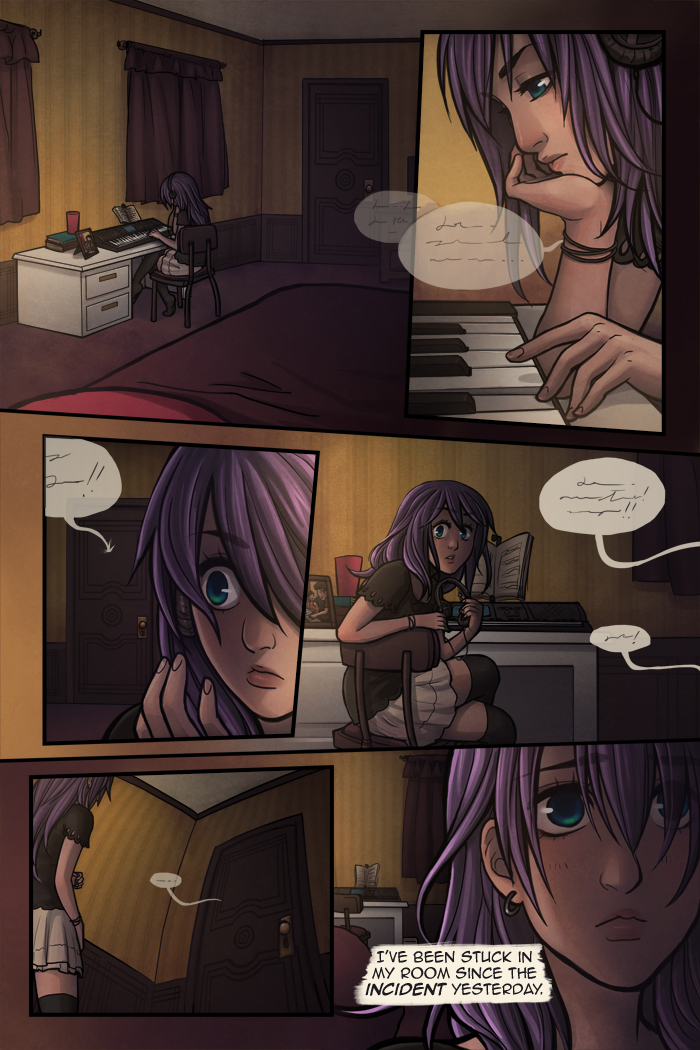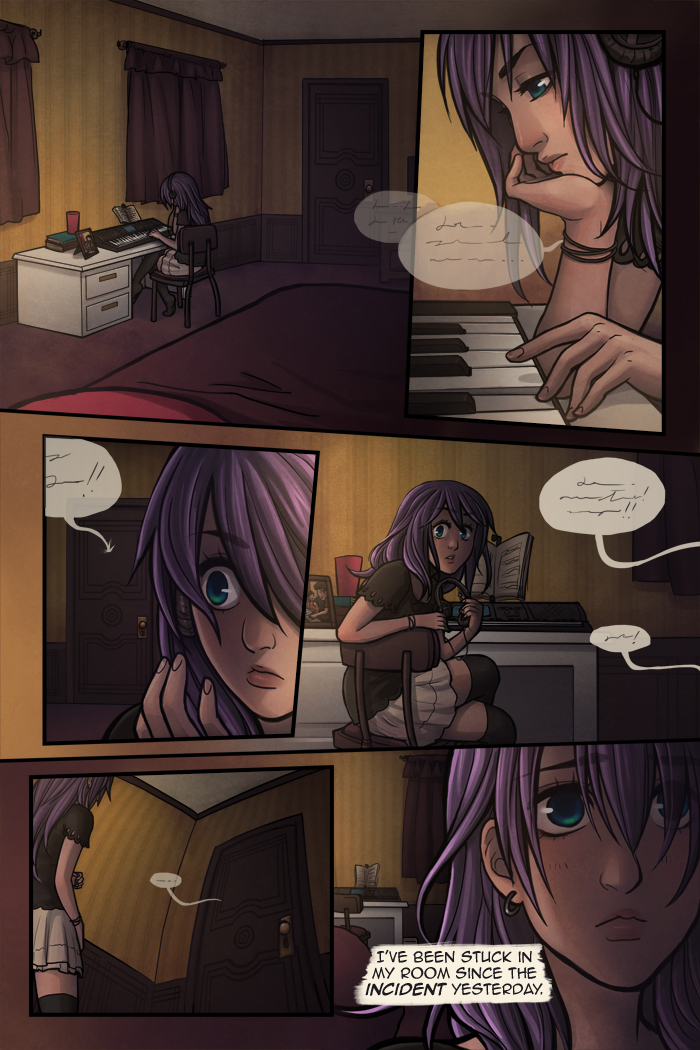 chapter 9: page 2
2013-11-15 11:36:56
HELLO IT'S OKAY I'M BACK NOW I KNOW YOU MISSED ME



Anyway, I was able to work on pages pretty crazily all last week, so I have a tiny buffer again yaaaaay \8D/

I am going to try lineless bubbles/narration boxes for a while, to see if that will cut down on my page making process well enough. I was drawing all that stuff by hand before cos I don't really like it to look too 'perfect'... so far this has saved a lot of time, tho, so I'm optimistic! I'm also playing around with some quicker colouring methods [i used it on the skin on this page] so hopefully that will help me rebuild my old buffer and allow me to double update again every so often... I MISS MY TUESDAY UPDATES it's been yeaaars :C

ANYWAY I AM GONNA GO SIT BY THE DOOR FOR THE REST OF THE DAY, we're getting our PS4 today 8D~




SPIDER FOREST COMIC[S] OF THE WEEK
This week is Chirault and Snow By Night -- yes, two comics, because I didn't update last week!




First, CHIRAULT. The story follows Kiran, a demon who hunts demons, and Teeko, a young girl demon who was bespelled to be teacup sized XD I kind of obsessively check this webcomic :'D It is wonderful, and it updates three times a week [2 pages and 1 side art/character response]. IT IS ALSO DRAWN ENTIRELY ON PAPER ghdkfgsdh with a brush pen. Which is unfathomable to me, but it is so wonderful. :C GO READ IT.





Secondly, we have Snow By Night! I only just started reading this a week ago[tho i'd been meaning to for a while], and I COULD NOT STOP. I plowed through the archives in only a couple hours @_@ This one is about two thieves, the jovial Blaise and hotheaded Jassart, who end up trying to help a spirit named Snow-By-Night find her heart. This comic is kind of glorious and so well thought out. It has a lot of really interesting lore and world building. It also updates 3 times a week, though one update is reserved for 'almanac' entries that further the world building. Also, between each chapter is an interesting side story. Usually I just skip side stories until later, but they were just as good as the main plot and actually really helped flesh out the world/side characters. REALLY I LOVE THIS, PLEASE READ IT.




Current Incentive:



Ridiculous Kix art from my old sketchbook. I think I just wanted to doodle a horse when I did this but other than that I have no idea why I even drew this lmao. But they look kind of at home like this??? xD;;;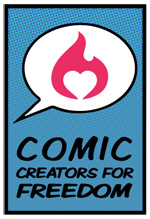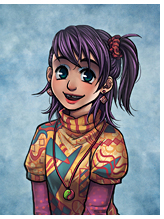 [what's this?!]