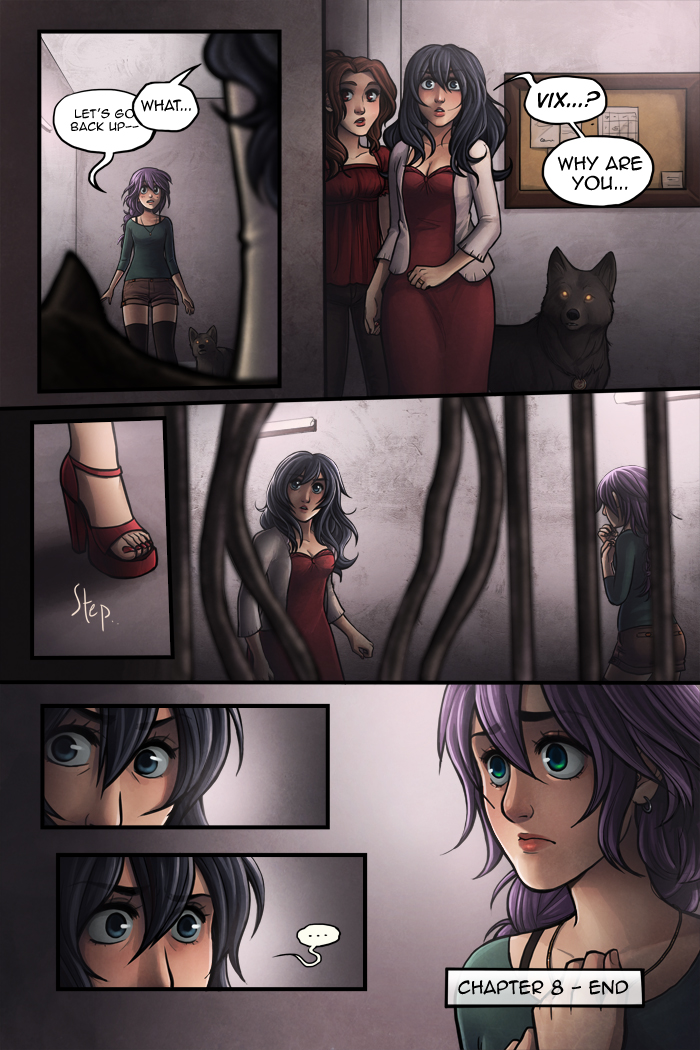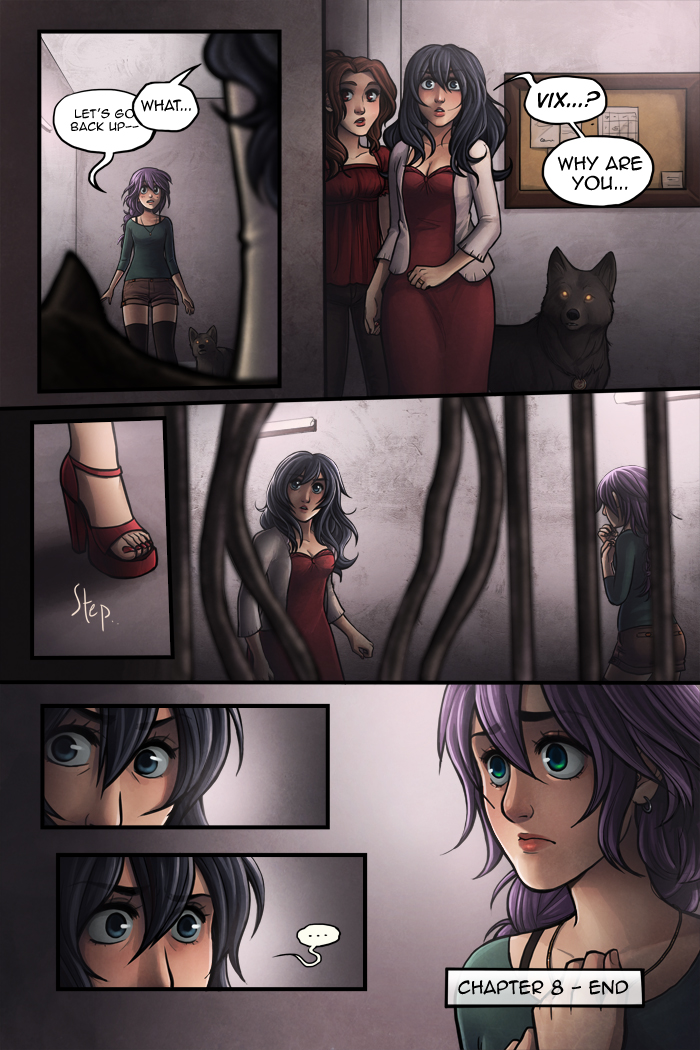 chapter 8: page 22
2013-10-25 11:03:52
WELL THAT ESCALATED QUICKLY

Also yes, chapter end. SHORT CHAPTER BY MY STANDARDS I know...it was originally going to be 26[i think] pages but when I changed how things played out, it felt best to end it here...

I KNOW I'VE BEEN TALKING ABOUT "HIATUS" AGAIN but when I think about it, hiatus is a really strong word, since I really only would be taking a 1 week break [so only 1 missing update]...so really 'brief break' is more accurate XD I am honestly still not sure if I need to take a break though... I am 8 pages into my sketches for chapter 9, but I am normally done with the page for the next week by update day, and I haven't touched the cover in a couple weeks now... I guess we'll find out next week XD But if I don't update next Friday, you'll know why at least! [either that or i'll have died on my hike this weekend 8D]

ANYWAY YEAH keep your eyes on FB/Twitter, I'll babble on there about it when I decide...




SPIDER FOREST COMIC OF THE WEEK
This week is Stargazer's Gate.




SGG is a fantasy/sci-fi about a girl named Atrina who manages to stumble through a gate into another world... this webcomic is super new, so it's a good time to jump in if you like that premise! It also updates twice a week, so it's not all slow like my comic 8D /envy forever




Current Incentive:



Some clips from a scene in chapter 9, and also the cover which I still have to finish...