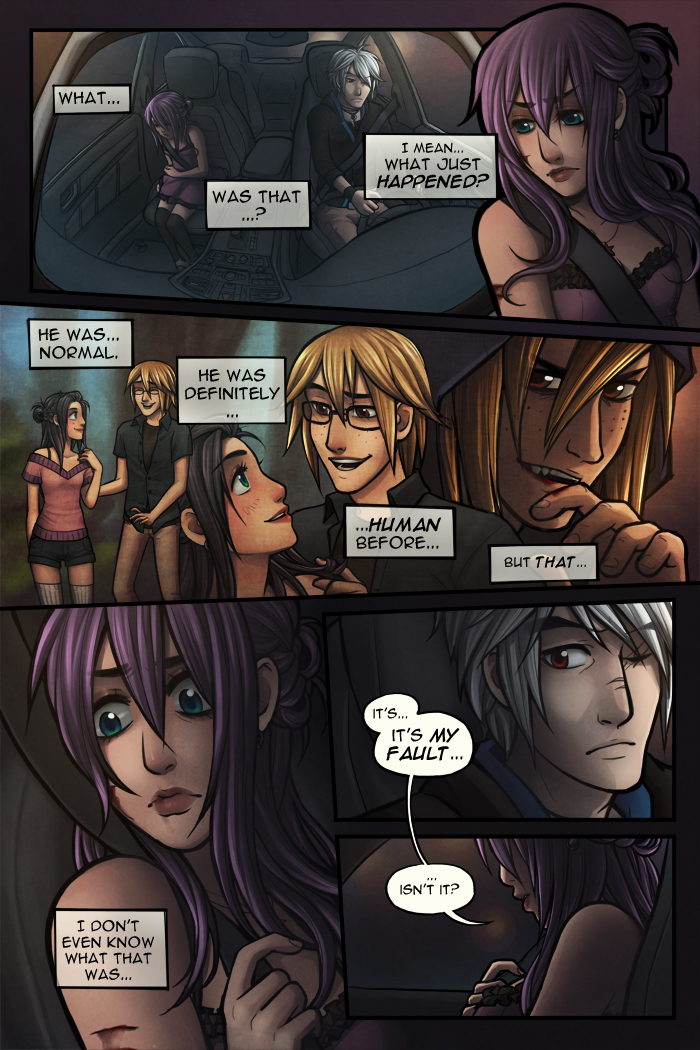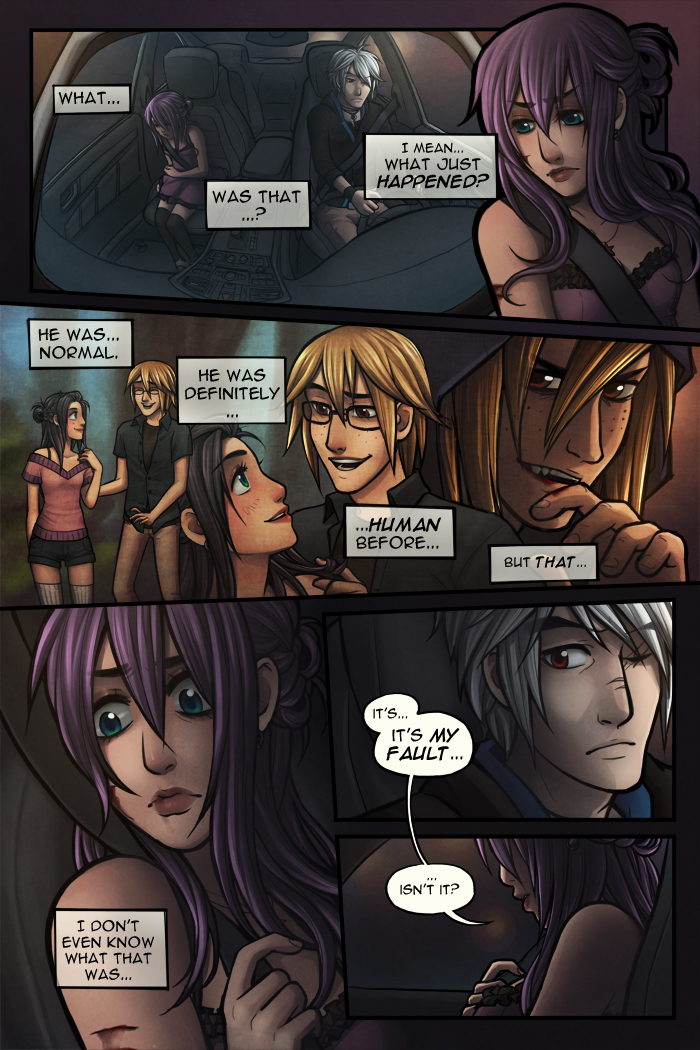 chapter 7: page 39
2012-05-31 22:12:30
VIX HE WAS A VAMPIRE, GOD. [actually, that's not what she was talking about tho lol...]

I like drawing Vix/Andre as normal humans XDD They are 100% cute/innocent ffff :ccc ...but Andre also makes such a good bad guy vampire lol. /sigh

I went thru and updated the mouseover info on the character page. I am p sure I updated Vix, Kou, The Twin and Rylie at least... eventually I need to just link to their own pages, so they can each have their own extended profiles with spoilers lol. Then maybe I could also indicate all sorts of useless info, like fave colours and shit 8D;



The Spider Forest comic of the week is Ley Lines!



Three siblings from a broken family are caught in the conspiracy that claimed their mother's life. To save their family and nation, they seek out ancient gods for answers -- but the gods give nothing for free.

[i seriously love that description lol. so catching.]




Current Incentive:



I haven't had a chance to do much this week, been kinda busy, so here is a pic I took on my phone of an oldish pic of my Dahlia [bird wing] and my friend's Raiy[butterfly wing]... one day I will actually write a proper story for Dahlia. xD In the meantime, I'll continue to use her as a background character(last panel, along with arliss, who will come around next chapter) in the comic LOL