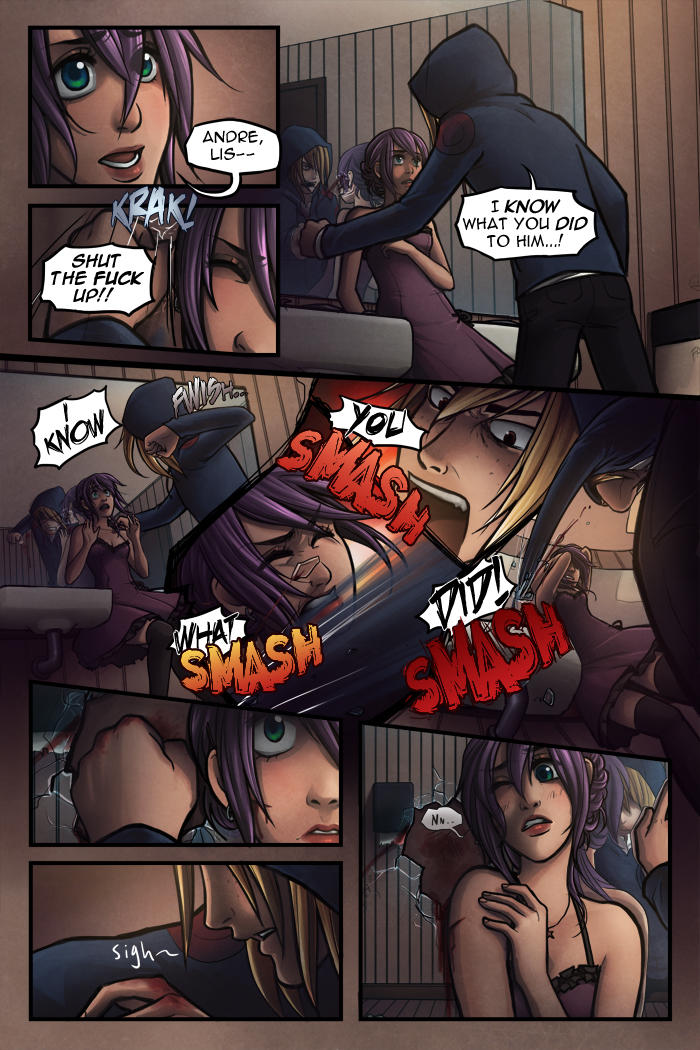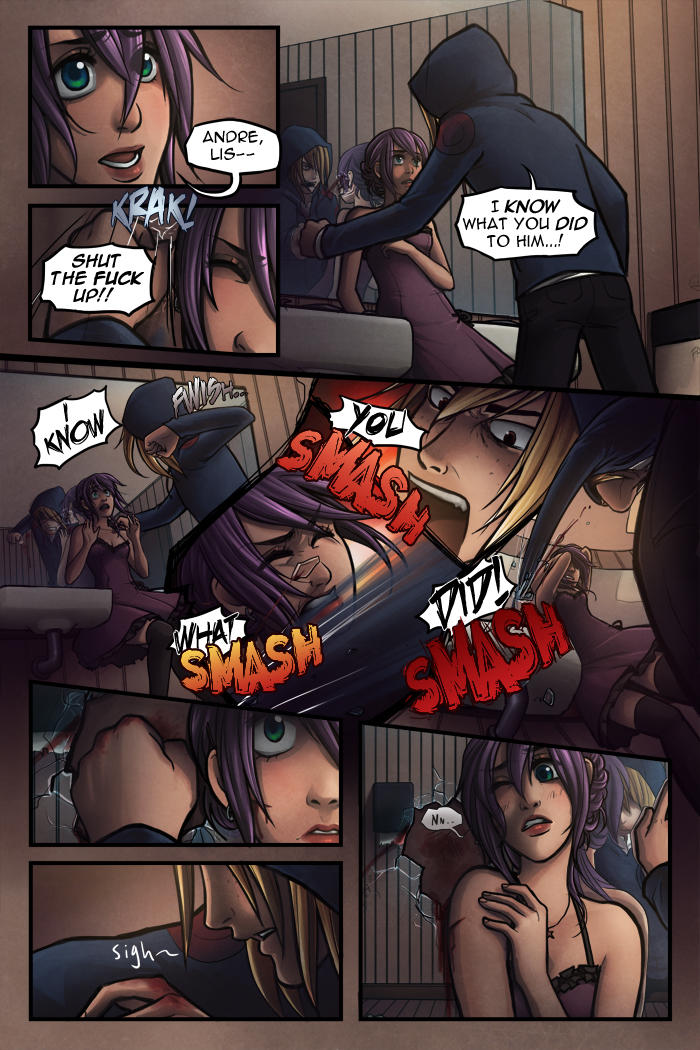 chapter 7: page 25
2012-02-23 20:25:12
HE KNOWS WHAT YOU DID LAST SUMMERRRRR /lamejoke

Seriously tho, this page took forever to figure out ._.; I am not good with action still lol.

In other news, my head is feeling better...not in pain anymore, just ITCHYYYY so itchyyy... I have another week of this before they take out the stitchesssssfffuuuu... Sigh. :c



Current Incentive:



This week's vote bait is Vix and Katsumi [from bedlam genesis] ribbon porning together. Sister piece to the picture I talked about last update :) I did it on paper and then edited the crap out of it in photoshop [cos i don't have enough colours to do the shading i wanted ._.;] ...you can see the unedited version here if you want, probably easier to see the charas haha...