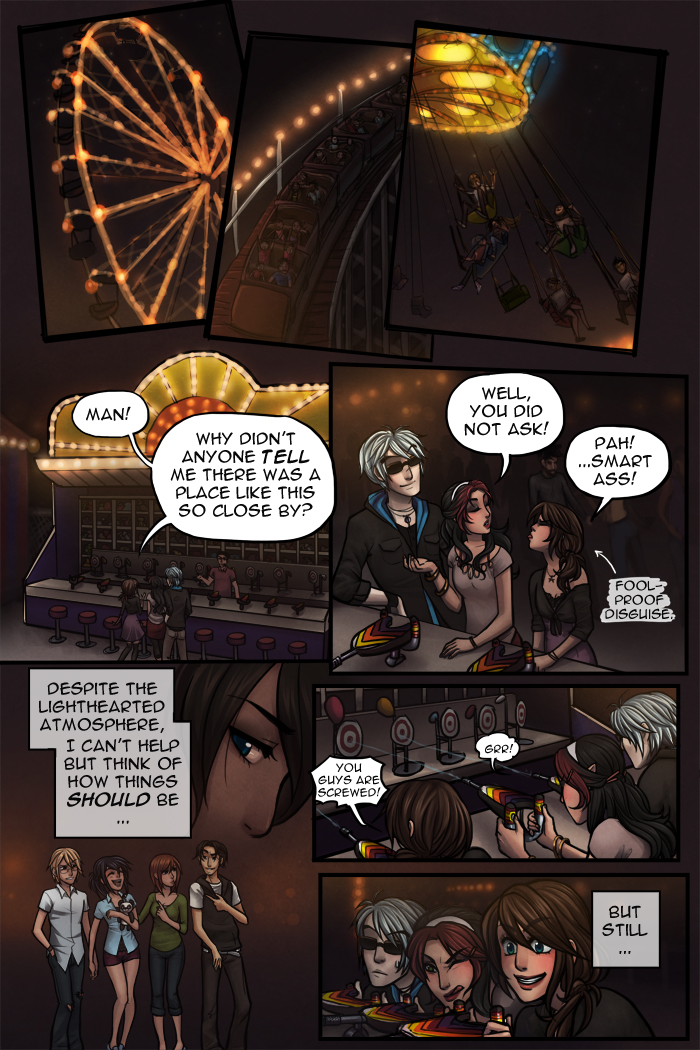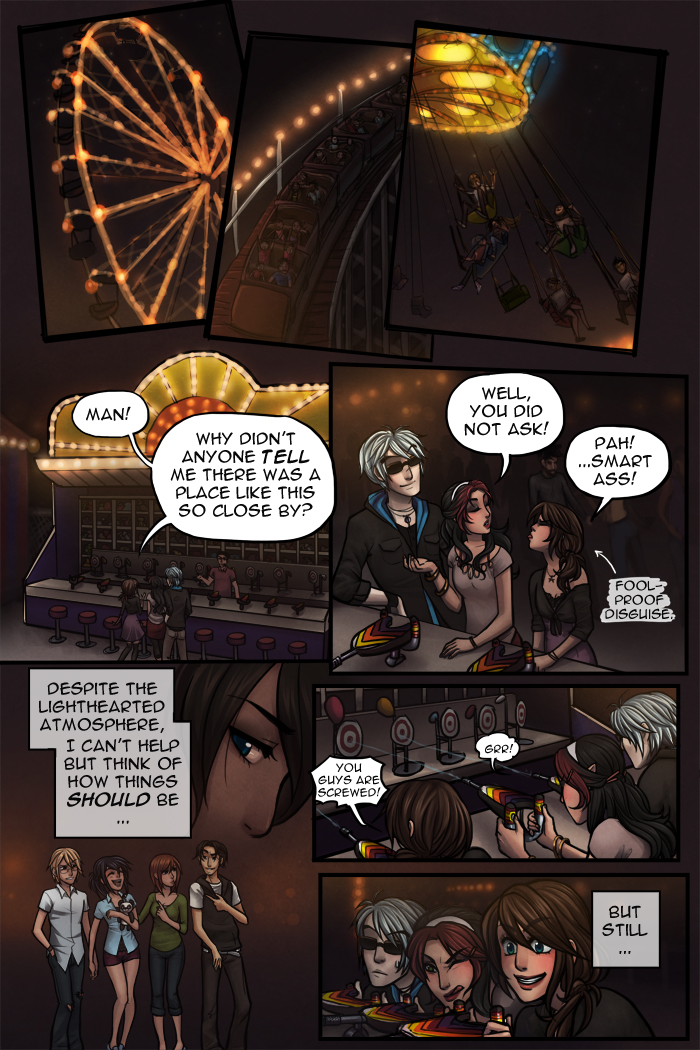 chapter 7: page 14
2011-12-08 19:06:42
In case anyone is curious, I imagine Rylie was the provider for the wig lol.

Also, again, I wanted to thank everyone for the votes last week. I think I was in the top ten for quite a while :) hopefully it pulled in some new people...? Don't be scared to speak up in the comments if you're new :D


ANYWAY! I got a few arts this week from Kat, writer/artist of Bedlam Genesis~

A joke comic for page12 [i was seriously dying @ this one]
and
Sexy pinup of Rylie *NSFW!!!* [direct link for those without a DA account, since it is mature filtered]


Enjoy 8D


Current Incentive:



Close up of Vix and the human gang...cos I liked this pic and it's kinda small in the actual page. Also wips of those posters from before...