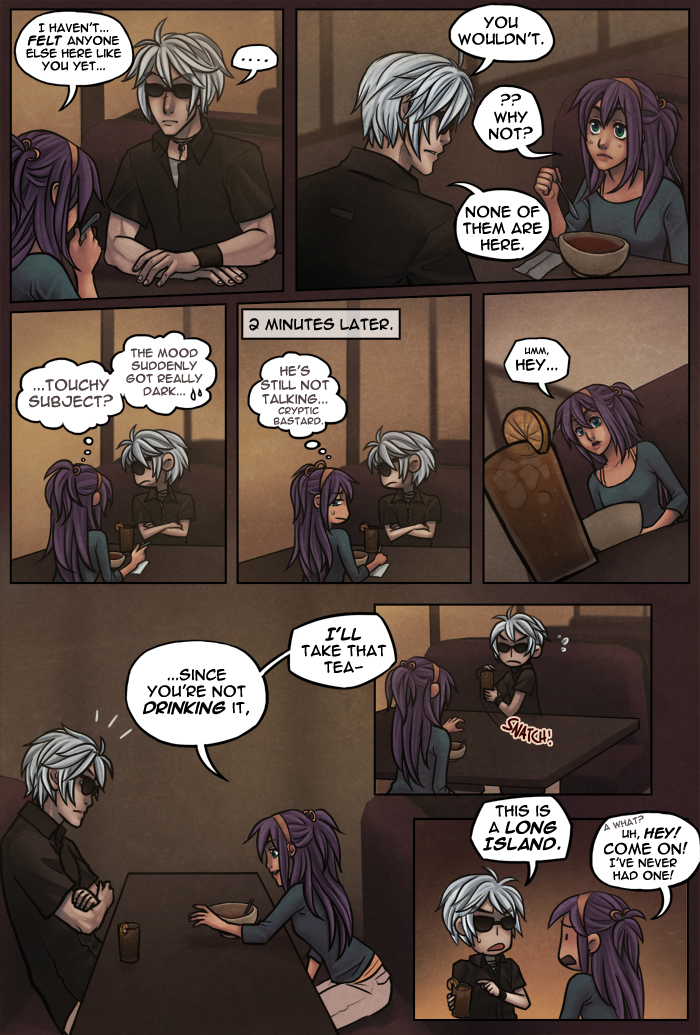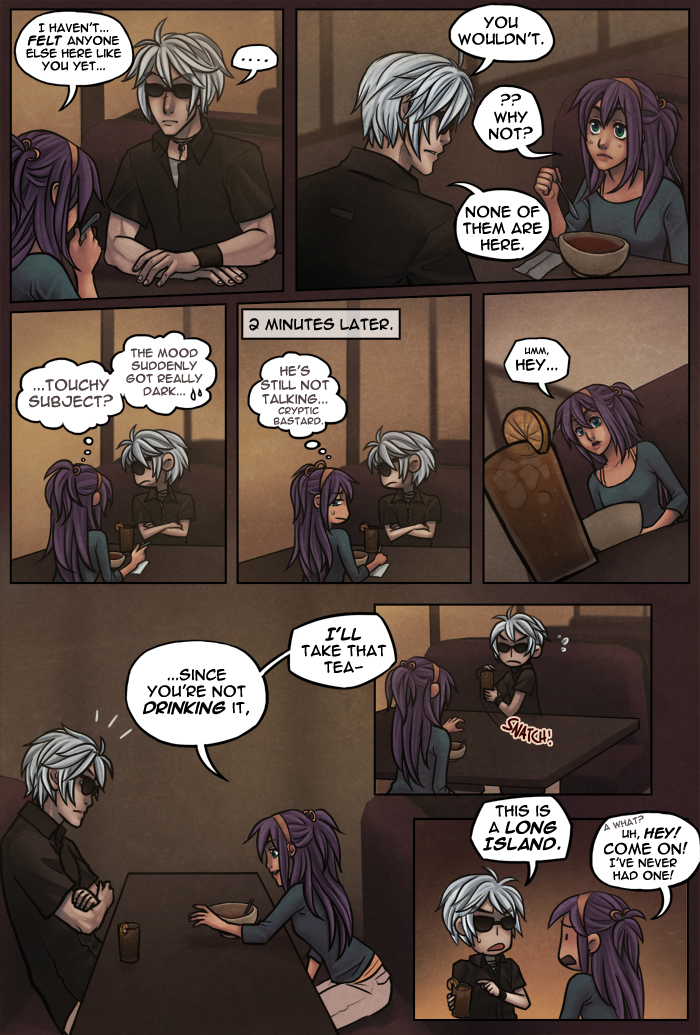 chapter 4: page 13
2010-07-29 18:21:58
Vix hits a nerve. A nerve of immaturity 8D;

I got a gift art from Meru this week in a charity meme she did xDD



You can find her @ DA. :]


Current Incentive:



I didn't do much this week cept for commissions/comic stuff, but today I sketched a little lazy giftart for someone on DA that gave me the points I needed to give my Albino Llama sunglasses... so now I have me a KOU LLAMA on DA XDD I feel bad tho cos they gave me A LOT of points, and then I only spent 10 mins on this >< but they seemed to like it anyway. xD





next update: fri, aug 6th
forums || deviantart.