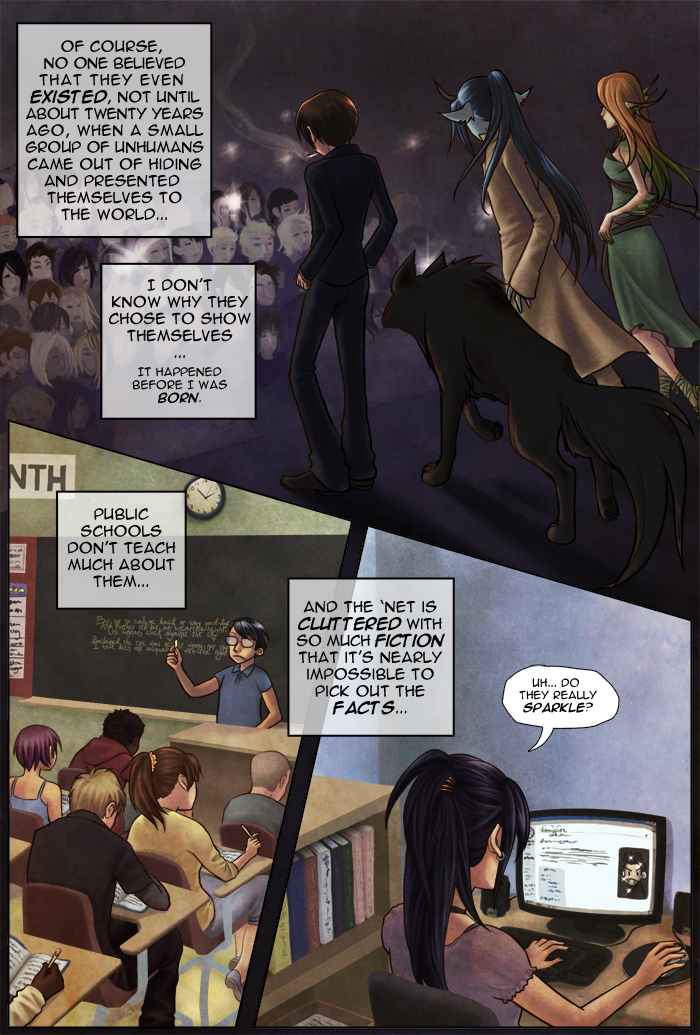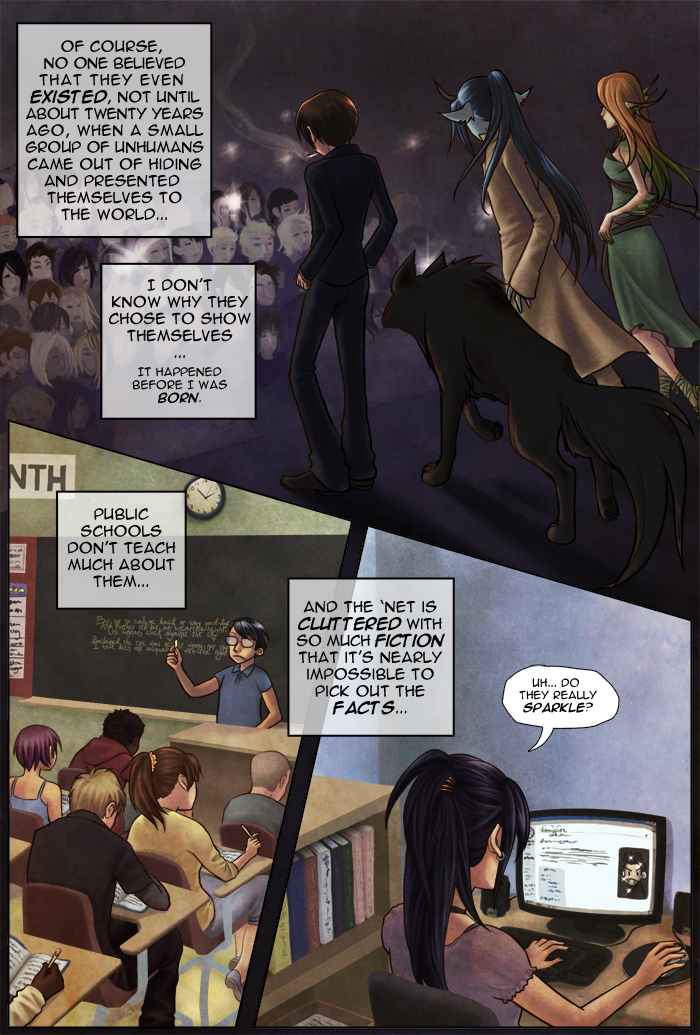 chapter 2: page 16
2009-11-02 22:57:48
Yay, unhumans! Can you guess what kind they are? :'D [tho the first one may not be very obvious...]


Current Incentive:



I considered expanding upon the vampire wikipedia article, but came up with this last minute -- DREAM*SCAR AS A SUPER SHOUJO ANIME. Complete with pink stars and spikey hair. Hopefully the bottom japanese actually says "Yume No" cos...I was using my old Jap-Eng dictionary that is smaller than my palm and the kanji was really tiny for Yume lol...

I think it came out looking a lot like GALS! which is why I wrote it SCAR! in the pic aha xD

As always, feel free to hop onto the forums or PM me on DA if you have comments :>


forums || deviantart.