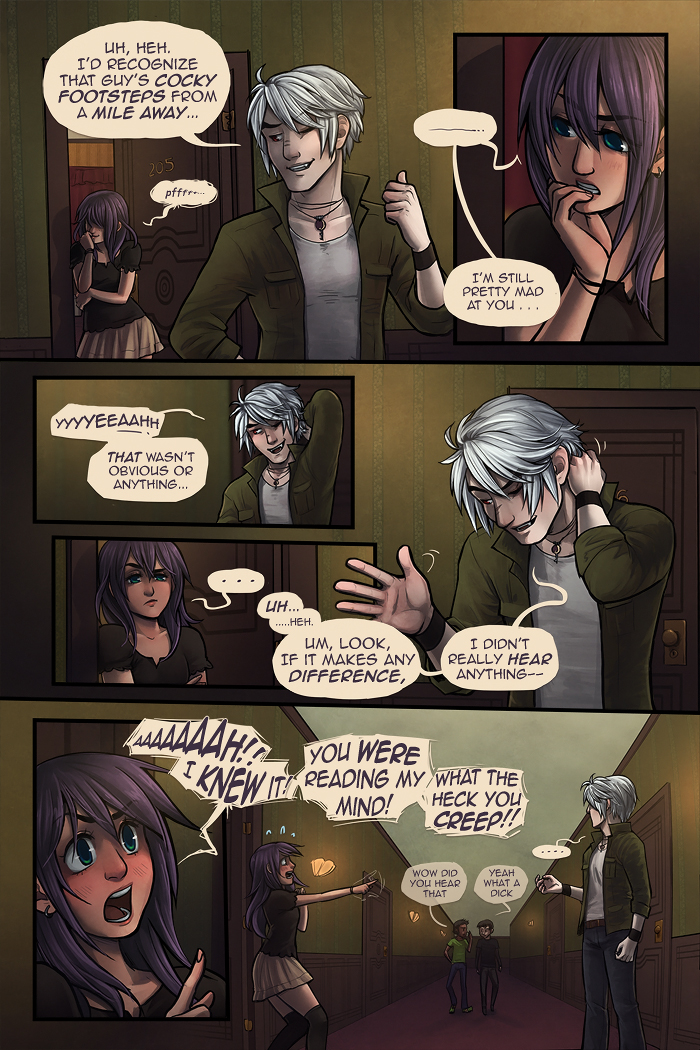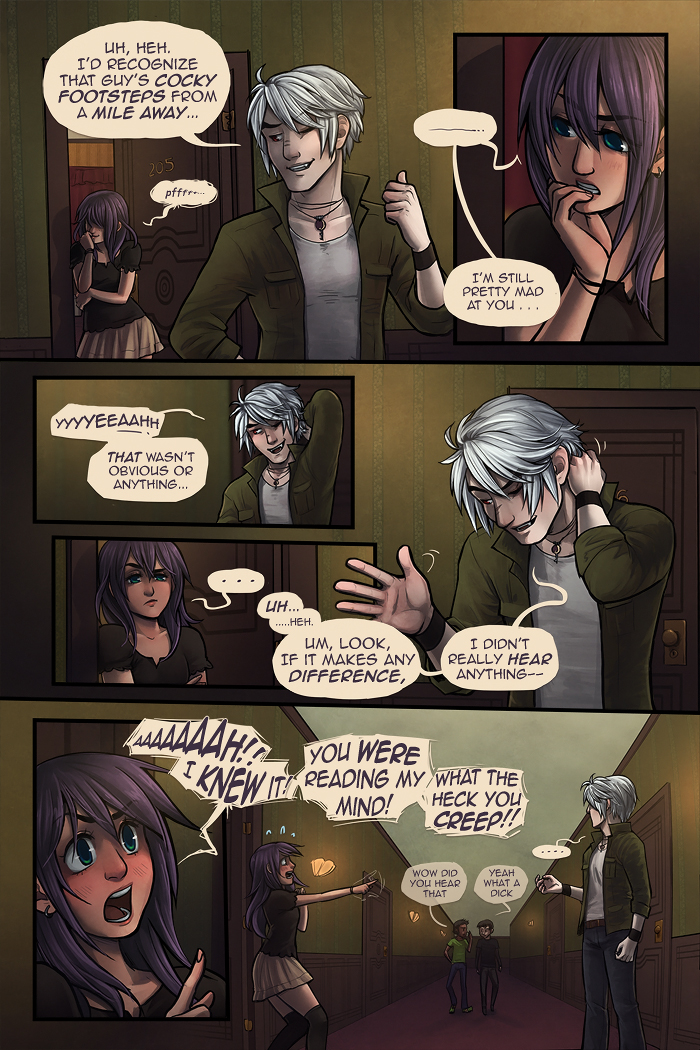 chapter 9: page 33
2014-07-10 22:33:36
I think Kou needs to stop interacting with people. It never really goes his way.

Kou:




Also, FANART!


Rug and Sunglasses, finally envisioned together in full colour by Rose.



Just...fucking perfect, honestly.


SpiderForest Application Season is ALL OPEN AND SHEIT!
July 1st - 24th! Self hosted comics only this go round!! That means you need to have your comic hosts on your own site, not a place like DA lol.
Check here to read a more thorough description~
[thanks to those who have applied and also fuck you as well, cos it just reminds me there are so many awesome comics out there i never knew existed faaack myfreetimedies]



Current Incentive:



Uuuhhhhh so I kinda went crazy with this votebait. THERE IS A LOT. There is page 3 for the old Kix comic from last week, a buncha pics from tumblr, and then just...doodles. DOODLES EVERYWHERE. please enjoy and SCROOOOOOOLLL all over.