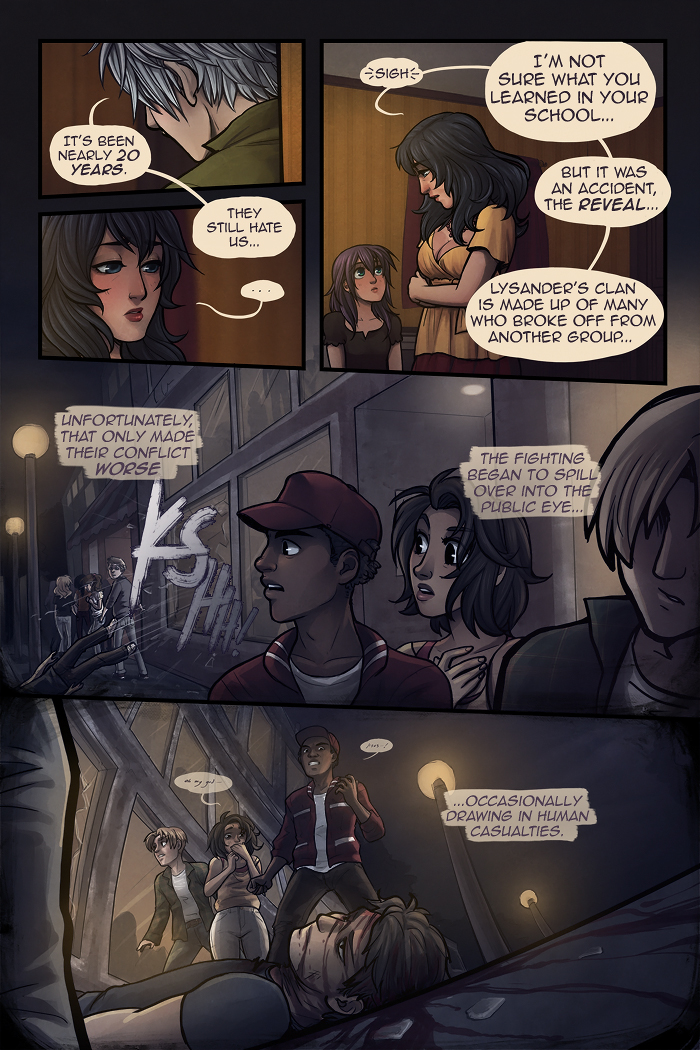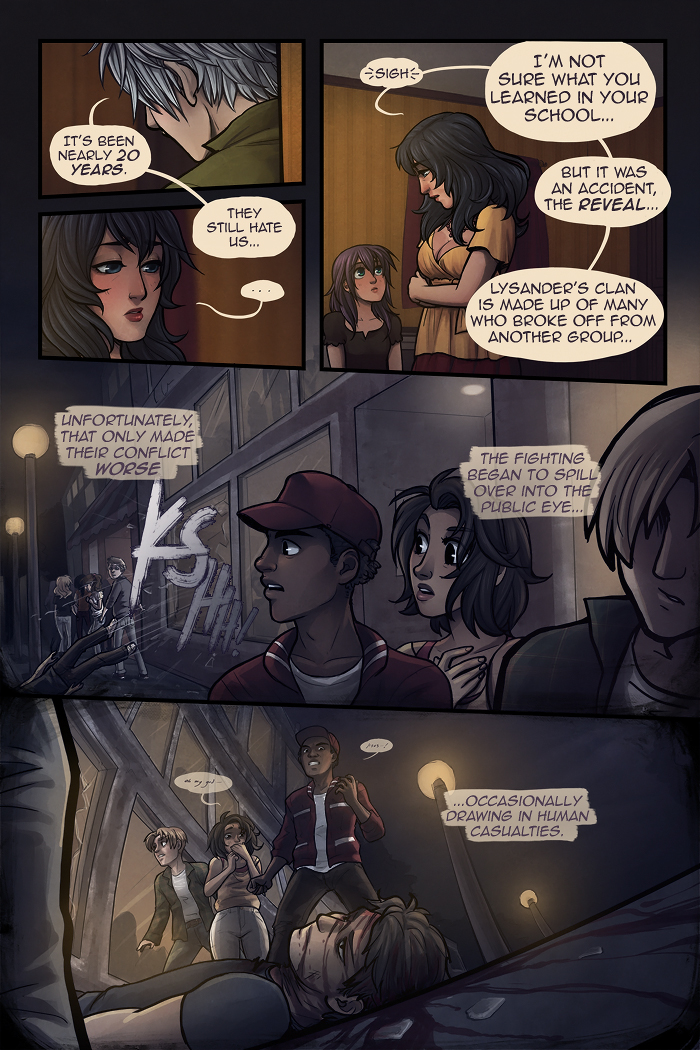 chapter 9: page 23
2014-04-25 16:38:01
5/1/14 edit: No page this week. Going outta town this weekend and my tendonitis flared up again earlier this week. Thought it was minor but it started feeling pretty bad later in the day. wearing a brace and trying to rest it... will keep you guys posted on Facebook. sorry and thanks for your patience! :C
/end edit


Ahhh late page...cos I have no buffer at all AYYYYYYAYAYAYA Also kinda lazy cos I rushed to finish it...this page just... Backgrounds I guess??? like fuck them forever 8D

Next week's page will either be late or there won't be an update at all... not only am I gonna be outta town fri-mon, but I'm not even done with the thumbnail of it, cos it's been giving me hell... sooo yea my thumbnail buffer is gone too lol. Really this whole section of the story has been as asshole to me. WISH ME LUCK THO 8D At least if I skip an update I'll have more time to work on the thumbnails lol

Anyway I will probably upload a more polished version of this page later sometime when I have time to fix it but it looks good enough to be read now so here it is lol.

Ummm.... I think that's all really. I don't have anything new at TWC but feel free to vote again for another look at Rylie's butt.



Current Incentive:



NSFW-ish due to thongy butt
Doofy comic with Vix & Rylie, featuring Kou! ...I umm... spent waaaaaaaaaaaaaay too much time on panel 6 [tho after uploading this pic i realized...i hadn't done lineweight on the 'tattoo' part, doh] but omg lmao.... guys i crack myself up. I'll probably redo panel 6 as a finished art sometime...