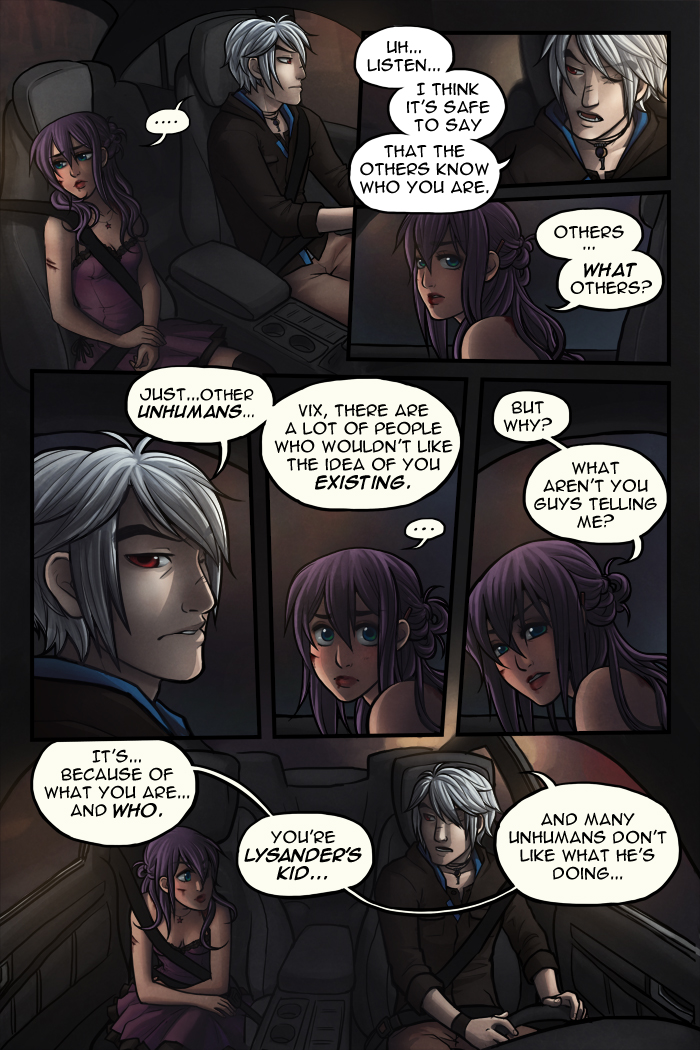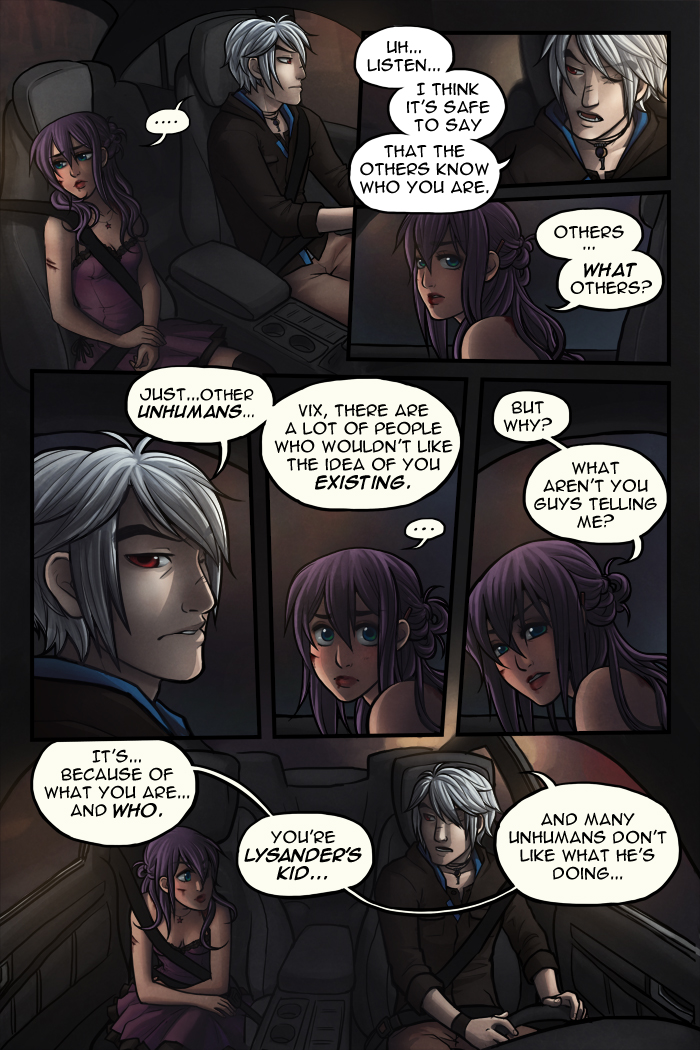 chapter 7: page 42
2012-06-21 19:20:35
No one likes what Lysander does because he does it like a douchebag, AMIRITE GUYS
/incite mob



Wrist is still acting up... not as bad tho. Still trying to take it easy while also getting pages done for you guys. Will be a completed page for sure next week, but it might be up a bit late [or really early?] because of have a baby class to go to that night lol. Just a heads up!

As for the update after next, I think it might be a completed page as well, but we'll see...



The Spider Forest comic of the week is Riven Sol!



Science fiction romance meets Lovecraftian horror!

Something is wrong on Danforth Research Station. Orphaned children disappear from the slum-like "lowers," while fearsome masked guards prowl the corridors. Death lurks around every corner, waiting to swallow the unwary. When a mysterious girl named Carter comes to Danforth, it's up to a boy known only as "Silence" to teach her to survive. But Carter has secrets of her own, and the horror within may be far greater than the horror without.




Current Incentive:



Couple clips from some upcoming pages!