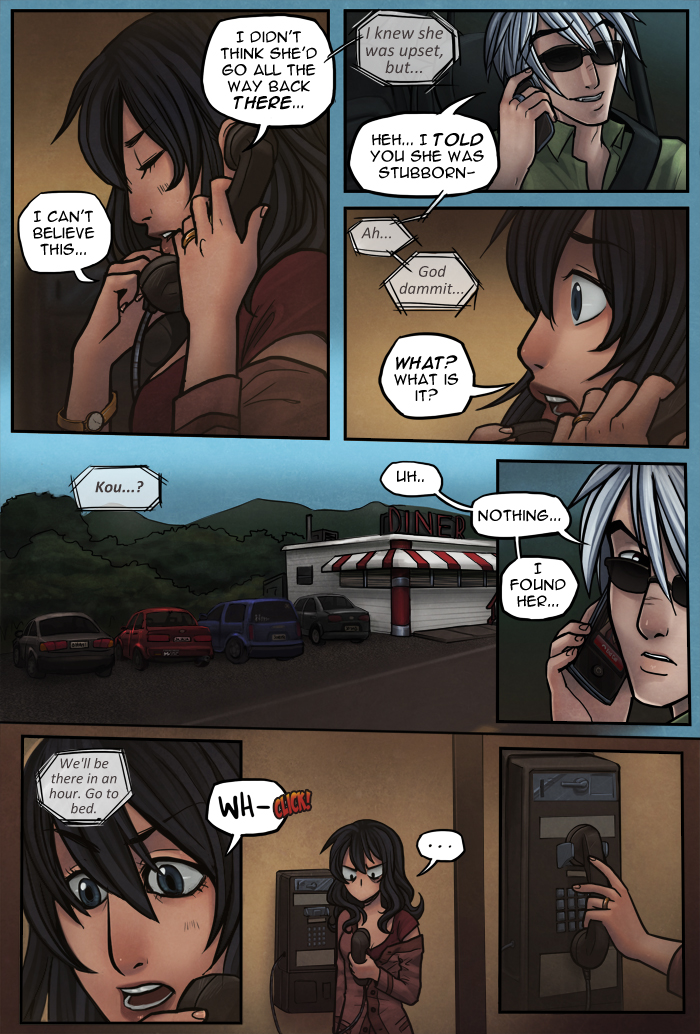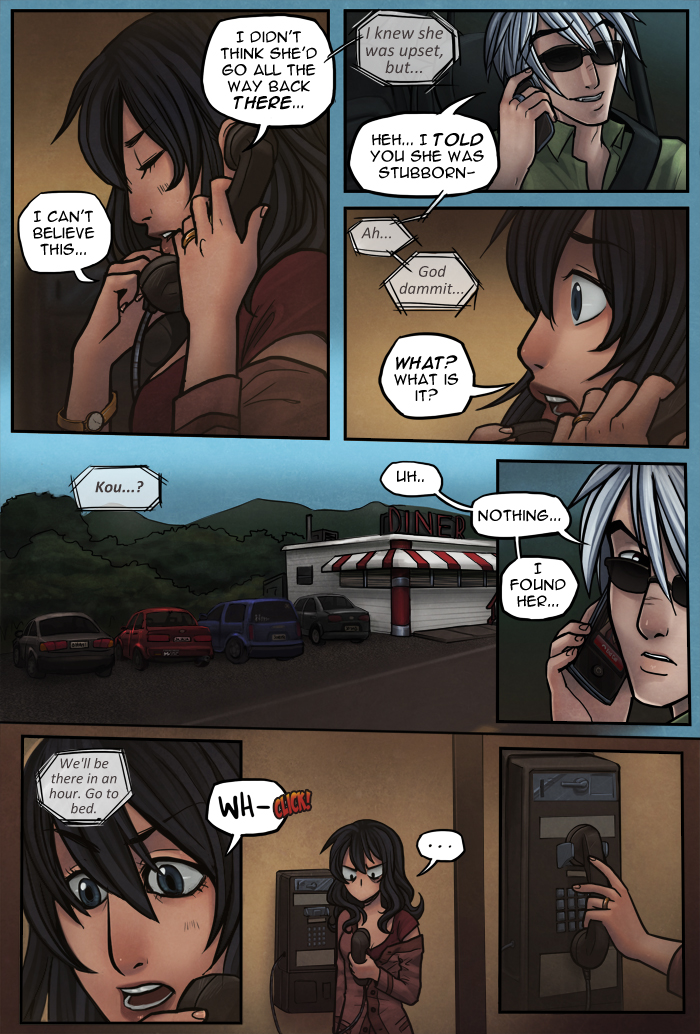 chapter 6: page 3
2011-02-04 00:29:39
This page features Arianna, doing what she does best. [worrying]

And Kou, doing what he does best. [being really rude]


If anyone enjoys keeping up with my dream*scar playlist, there is now a thread dedicated to it on the forums. I updated it a few times without mentioning it here, as well as today, so check out the thread when you have a spare moment :)




Current Incentive:



NSFW!!! side boob and dat ass! Two sketches for a colouring book type deal I am working on with a group of artists. First is a random cyber-succubus thingy which I realized I can't use because it is way too risque LOL. [my bad] Second is just an elf lady with her wolf buddies.




next update: fri - feb 11th [j's bday!!]
forums || deviantart.