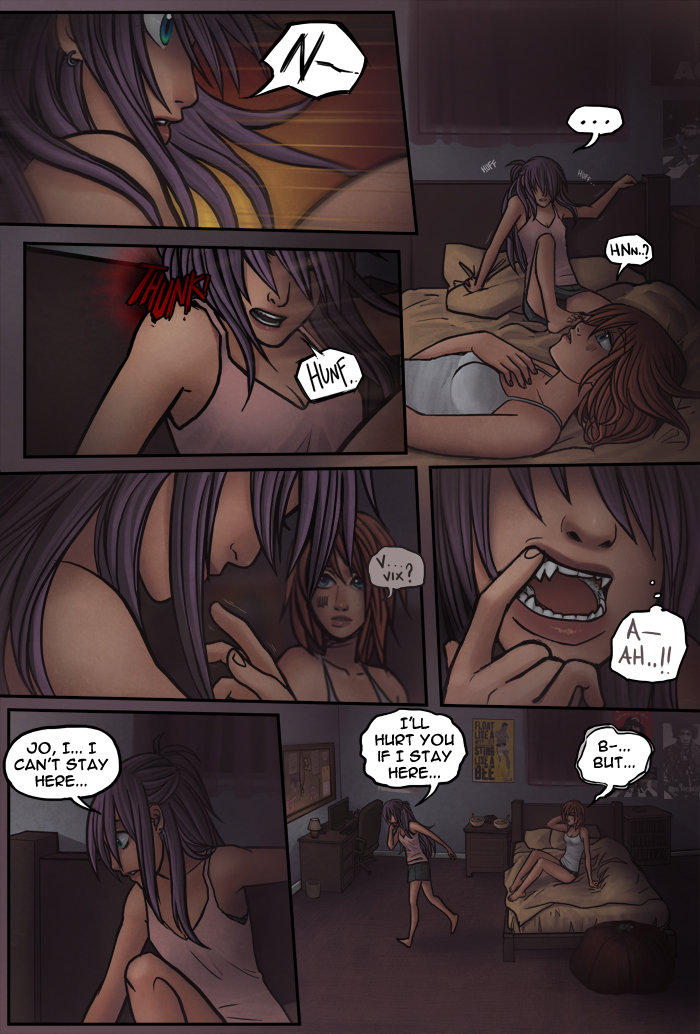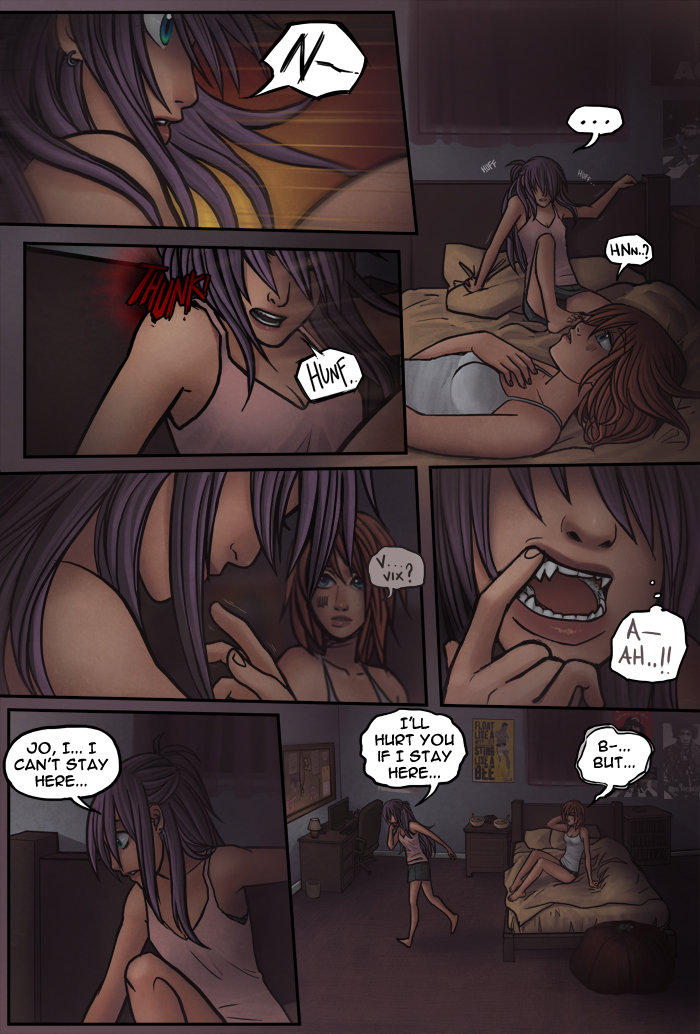 chapter 5: page 22
2011-01-07 00:52:18
Things get a little more unsettling for Vix...

Youtube playlist update :) Most of these are more for when we finally get into the meat of the story xD; Sorry.

Lol... let's see if I can HTML all this in one go without mistakes...cos I won't fix it til later lol.

Ill Nino - How Can I Live -- [do you dream of me? i always dream about you...]
Team Sleep - Ataraxia -- [and as we watch the waves, you sing to me as we sink ...]

GY!BE - Dead Blue Flags [second part] -- [just a sweet/wistful bgm.]

GY!BE - Rockets Fall (PART 1) -- (PART 2) -- [creepy/cinematic/ominous etc]

readded this one as well, the other one got deleted...
Mandalay - Insensible -- [it's like i hardly see the sky some days, and i do better if i turned my head... knowing you did]


Current Incentive:



LOVIE, DON'T VOTE!!! This week's incentive is me trying to come up with some chibi's for my wedding invites...so it's me and J as wedding chibis LOL Idk how I will do my hair yet...but possibly something simple like this xD [with braids/flowers/halfup]



next update: fri - Jan 14 [dress alterations after!! ahhh!]
forums || deviantart.