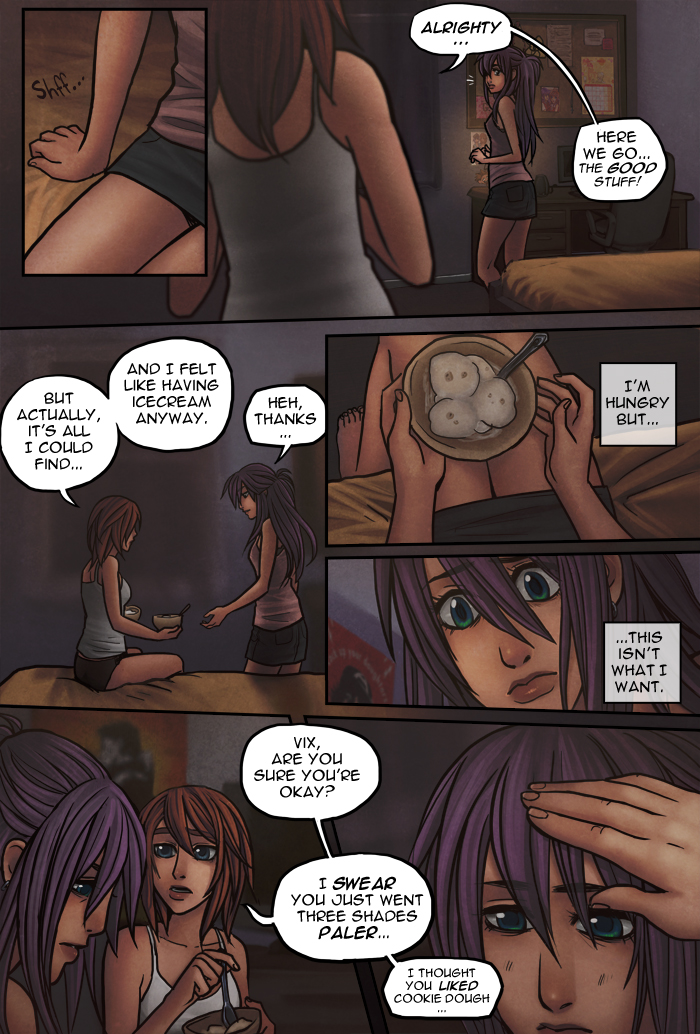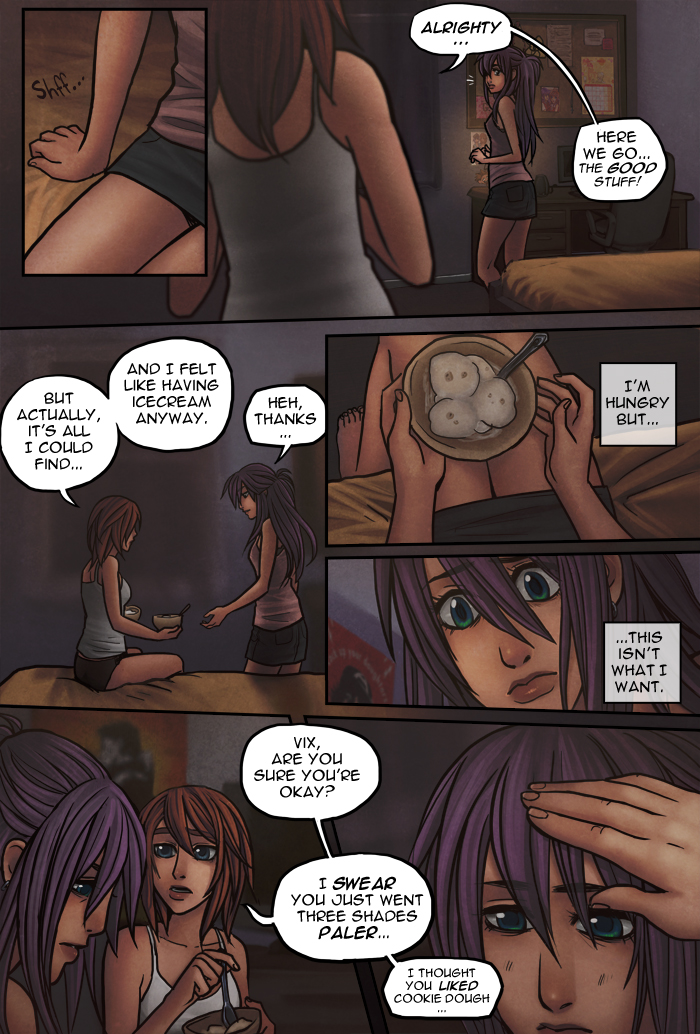 chapter 5: page 17
2010-12-02 23:20:41
Vix tries to sneak out...

Sorry about the no update last week. I tried xD. I had way too much fun at disney and I managed to not get fatally sunburned this time! Yay! Thank you Winter and your knack for making me keep my jacket on 8D

Anyway, back to the regular schedule =)

Current Incentive:



Part 3 of that meme. This one deals with bad parenting skills [that's not candy, vix!], cat fights, and a prequel to a walk of shame! Hurrah!



next update: fri - dec 10
forums || deviantart.