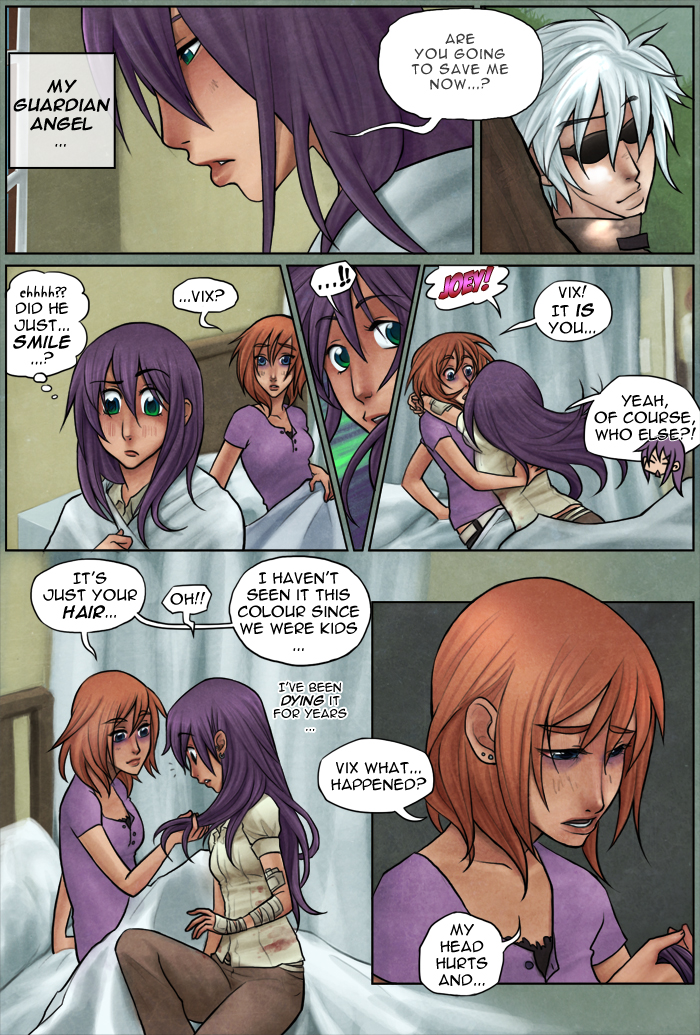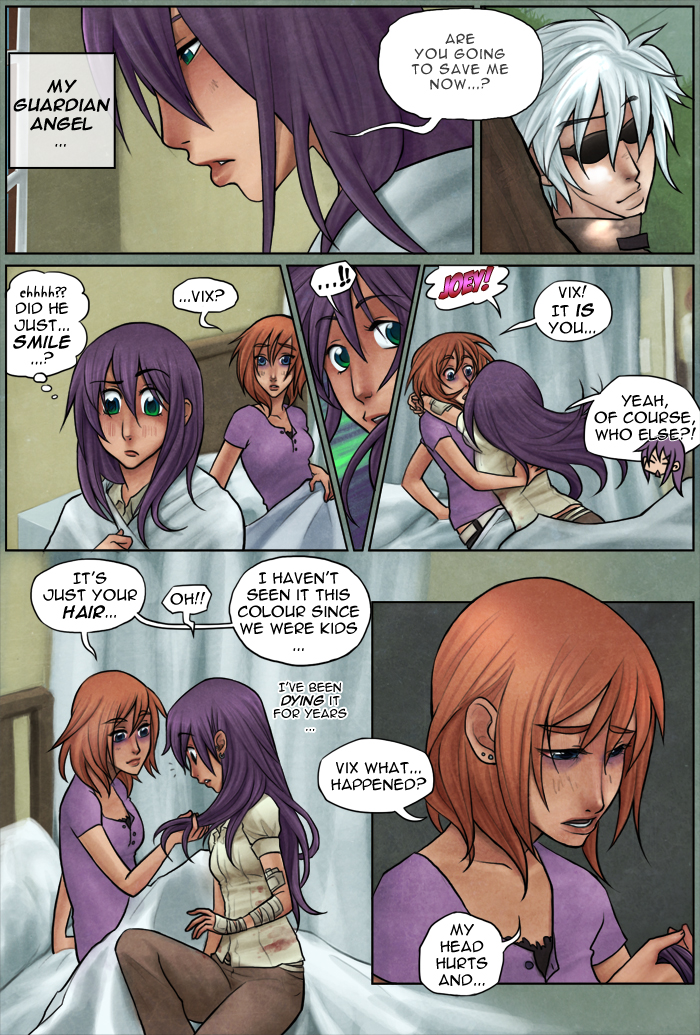 chapter 2: page 10
2009-10-12 22:00:27
Jo!! Jo Jo Jo Jo! =D

ALSO!! FANART!! TWO OF THEM! Both from my amazing buddy, Raiy~! It's an adorable chibi Vix and also a very handsome one of Vix's guardian angel =D Hurray!




Current Incentive:



To celebrate Jo waking up, I've doodled a pinup of her! I'd say it is work safe, cos it is a classic style pinup. =) I sort of drew it to this song, so listen to that as well if you want. LOL. Enjoy!!

forums || deviantart.