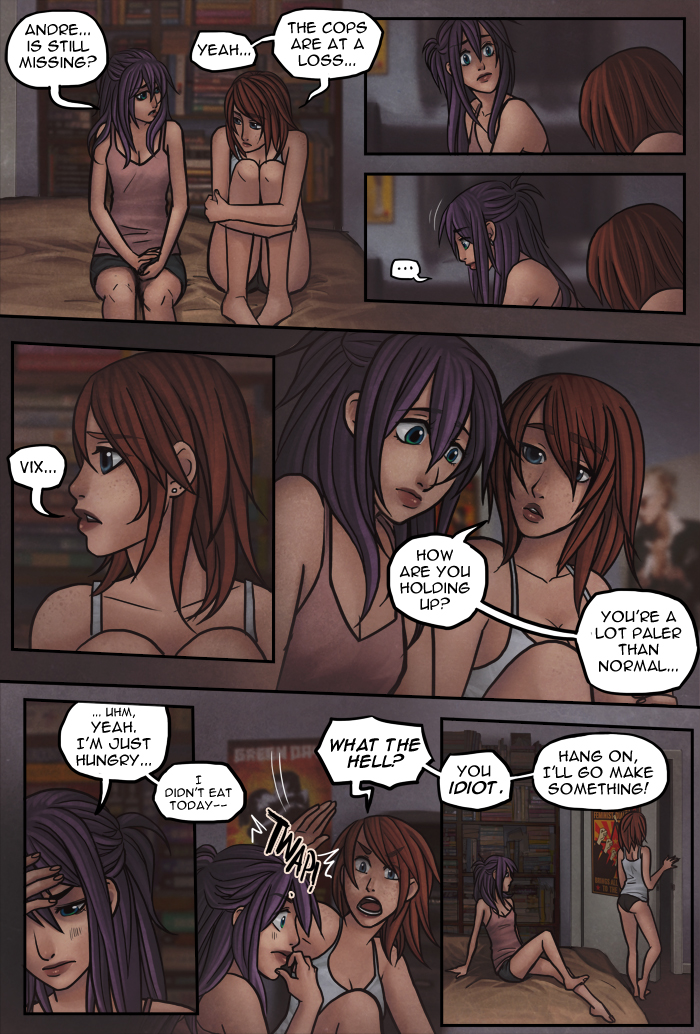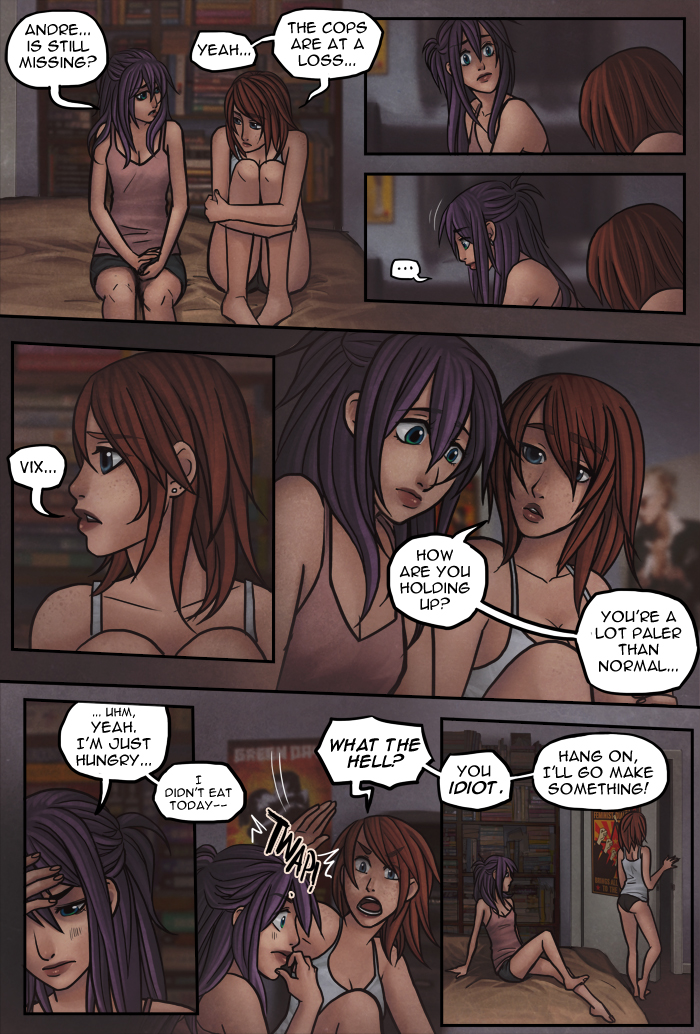 chapter 5: page 15
2010-11-12 01:32:24
Vix, doing what she does best -- moping!

Also...100 PAAGESSS CELEBRATE DANCE PARTY WHOOO wat.


Current Incentive:



I realized halfway thru today that I didn't have a vote indentive pic, so I started this OC meme. Obv not done yet... [warning: the meme itself is fraught with terrible spelling/grammar]



next update: fri - nov 19 [HARRY POTTER FUUUU!]
forums || deviantart.